34-year-old woman identified as 1994 'Jane Doe' victim of 'Happy Face Killer'
Published: Oct. 3, 2023 at 8:38 AM CDT
OKALOOSA COUNTY, Fla. (WALA) - A 34-year-old woman was the victim of the "Happy Face" serial killer whose remains were found in Okaloosa County in 1994, authorities said during a news conference Tuesday morning.
They said Suzanne L. Kjellenberg was the victim whose skeletal remains were found in 1994 along Interstate 10 near Holt in Okaloosa County.
The Okaloosa County Sheriff's participated in a joint news conference to give details at 10 a.m.
Keith Hunter Jesperson, known as the Happy Face Killer, confessed in 1995 to killing eight women across several states, including Florida.
The woman whose remains were found in Okaloosa County in 1994 was known until now only as Jane Doe. She had been raped and strangled, according to authorities. Investigators believed all along she was among Jesperson's victims.
Jesperson was known as the Happy Face Killer because he drew smiley faces on his letters to the media and authorities.
He's been in prison in Oregon, where he's already serving seven life sentences for seven other homicides between 1990 and 1995.
Also taking part in the news conference was the District 1 medical examiner, the State Attorney's Office, the Florida Department of Law Enforcement and Othram Inc. The District 1 Medical Examiner's Office teamed with Othram to use advanced DNA testing to help identify the victim.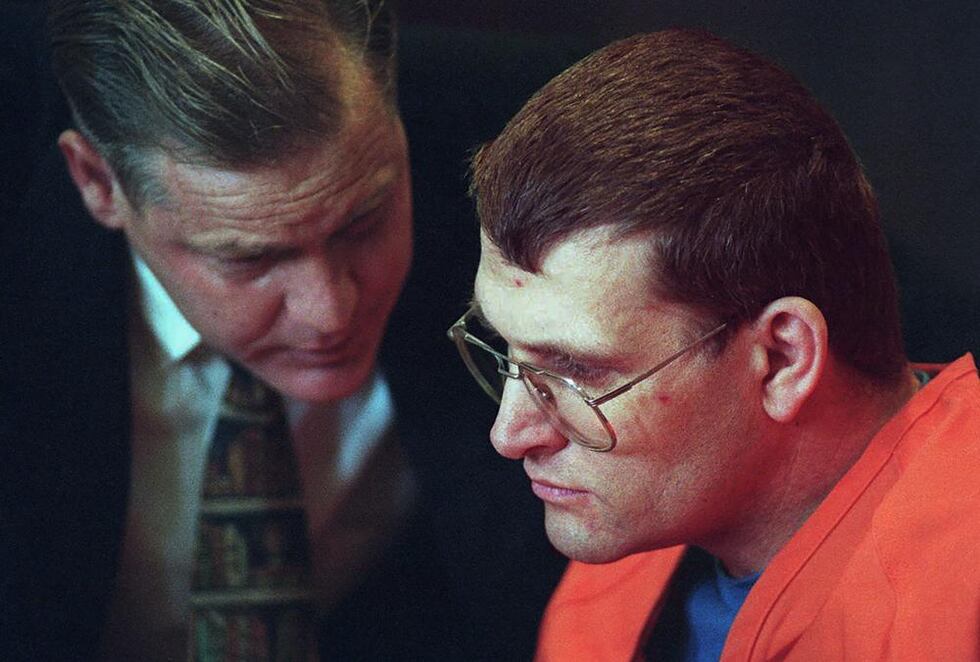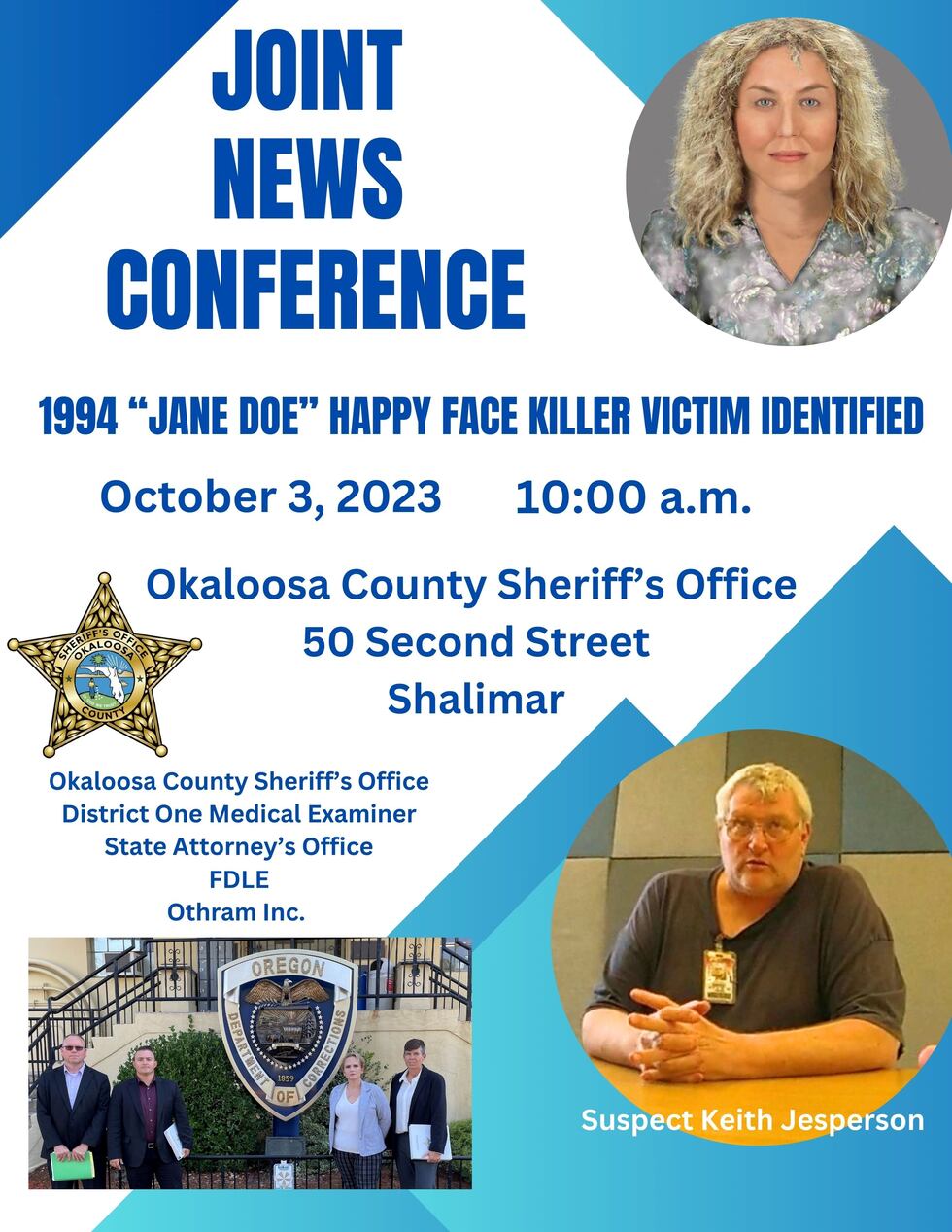 Copyright 2023 WALA. All rights reserved.