Motorcyclist killed in two-vehicle Dothan crash, victim identified
Published: Oct. 2, 2023 at 5:26 PM CDT
UPDATE
DOTHAN, Ala. (WTVY) - Houston County Coroner Robert Byrd has confirmed the identity of a man killed on Monday in a two-vehicle accident involving a motorcycle.
That man, who was the driver of the motorcycle, is identified as 52-year-old Scott Baxter of Dothan.
An investigation into the accident is still ongoing by Dothan Police.
ORIGINAL
DOTHAN, Ala. (WTVY) - A two-vehicle accident involving a motorcycle claimed the life of one person in Dothan on Monday.
The crash happened just off of South Oates Street at the intersection of West Saunders Road and Blackman Road.
Upon arrival by emergency personnel, the motorcyclist involved was pronounced dead on the scene.
Additional information is pending an investigation, and the identity of the deceased is being held at this time while the family is notified.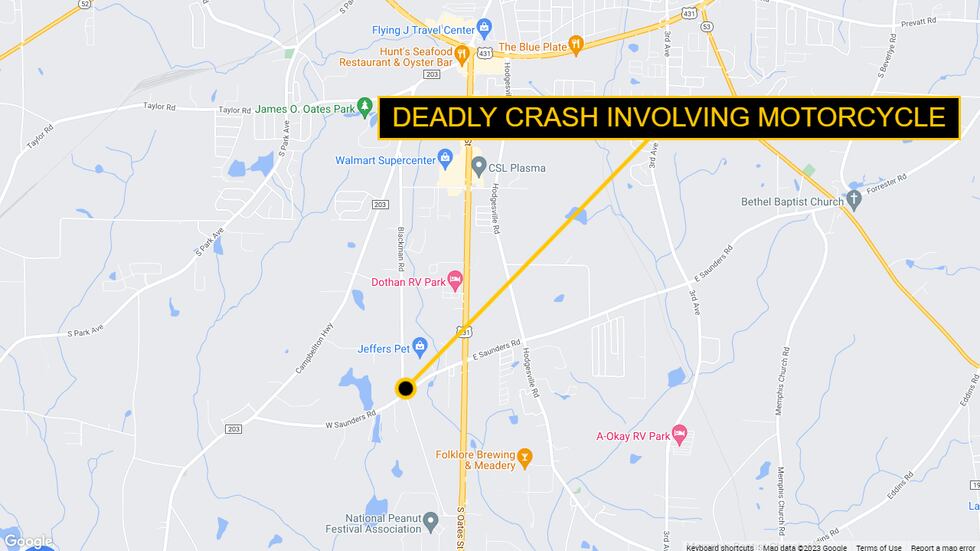 Subscribe to our News 4 newsletter and receive the latest local news and weather straight to your email every morning. Get instant notifications on top stories from News 4 by downloading our mobile apps.
Copyright 2023 WTVY. All rights reserved.