Rare sighting: Flamingos spotted on Dauphin Island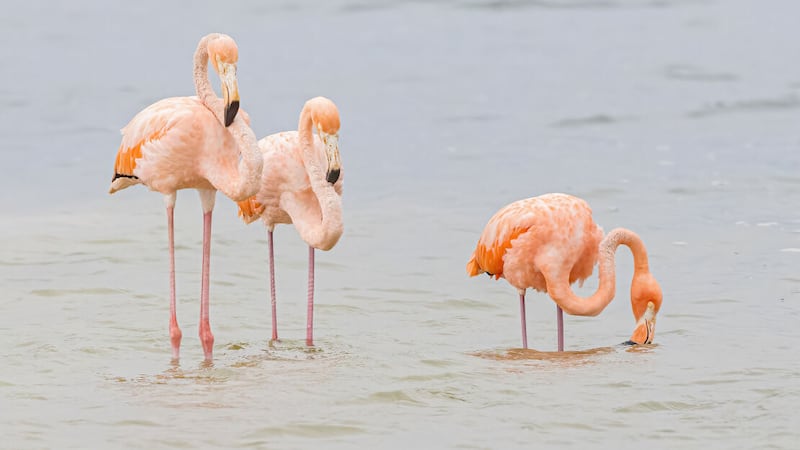 Published: Sep. 29, 2023 at 1:06 PM CDT
DAUPHIN ISLAND, Ala. (WALA) - Incredible pictures captured Wednesday show three American Flamingos in the water on Dauphin Island.
Patsy Harris Russo sent FOX10 News three pictures of the pink birds.
Russo said, "When confirmed by the records committee, this will be the fourth time that flamingos have been documented in Alabama. Numerous flamingos were blown in by Hurricane Idalia on August 30. On September 2, three flamingos appeared in a pond in Hale County, AL, where they remained for approximately one month. They left on Monday, 09/25/23 and these three were seen on Dauphin Island on 09/27/23. It is suspected that these are the same three flamingos that were observed in Hale County and are making their way back home to either the Yucatán or Cuba. The correct name for the flamingos is American Flamingo which are found in Cuba and the Yucatán."
These flamingos were not relocated.
If people observe flamingos, please watch respectfully from a distance and please report the observation to the Alabama Ornithological Society and post in one of the Facebook Alabama Birding groups.
Copyright 2023 WALA. All rights reserved.