'It was breathtaking': Family's home destroyed by Hurricane Idalia, but late son's bedroom spared
Last year, the Barbers lost their 15-year-old son Waylon in a rollover crash
Published: Sep. 20, 2023 at 9:48 PM CDT
PERRY, Fla. (WCTV/Gray News) - As more stories of survival emerge from hardest-hit communities after Hurricane Idalia, the Barber Family says they found the decision to leave during the storm especially difficult.
The Barbers live in a secluded area off a beaten path in Perry, Florida. Justin and Brandi Barber waited until the last minute to leave their Perry home.
"We weren't going to leave until about 30 minutes before the curfew," said Justin Barber. "It was my daddy, he'll be 77 in October, he called me and said he was leaving and he ain't ever left for a storm."
It's a decision, three weeks later, they are grateful they made. When the family returned to their home after Hurricane Idalia, they found only three of the more than 30 trees on their property left standing.
Their home is full of memorabilia for a lost loved one.
Last year, the Barbers lost their 15-year-old son Waylon in a rollover crash. He was ejected from the passenger seat of the car. And since his death, the Barbers' lives have never been the same.
"We had actually gone over to our property and was cutting firewood when we got a phone call from one of the people in another vehicle that there had been a bad accident," Justin Barber said.
The Barbers said that Waylon had only lived in Perry eight months prior to the accident, but he left a lasting mark on the community.
"I couldn't tell you how many people were in our house," Brandi Barber said. "The school system brought in excess seating and tables and extra refrigerators for the food and that was the public school system. It's like he brought everybody together."
The family said their faith gave them the strength they needed to continue forward. A few months after his funeral, they received a remarkable sign that Waylon's memory endures.
The school Waylon attended, Point of Grace Christian, was destroyed in a fire that was later deemed an arson. Waylon's Pastor Randy Maubach said the only thing to survive the fire was the yearbook that belonged to Waylon.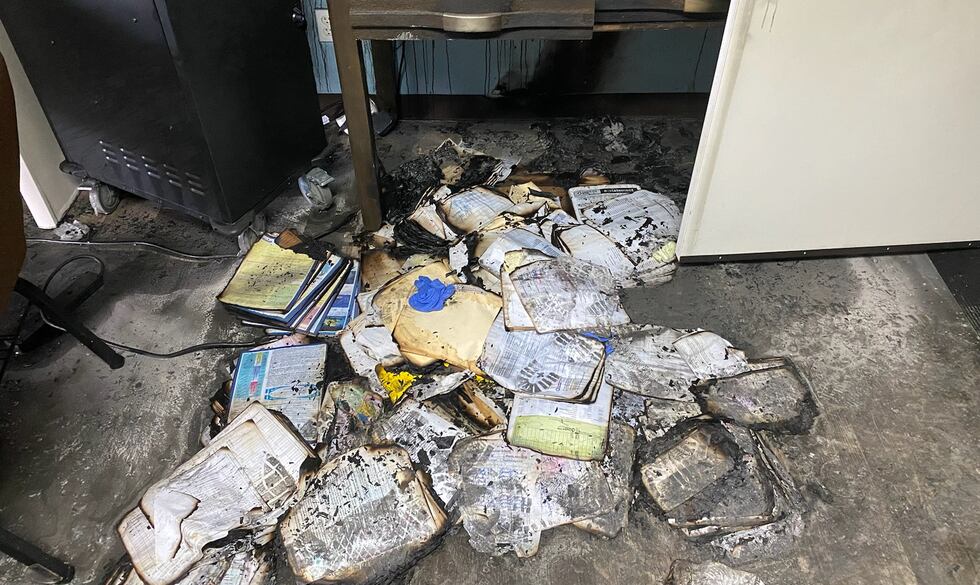 "As I walked in the door and saw the utter destruction, I saw the damage from the fire and I knew in my mind nothing survived," Maubach said. "I went to the table and everything was destroyed, the office was destroyed, but Waylon's yearbook was just sitting there still in the wrapper."
Family and friends who knew Waylon said even in his passing, he's still taking care of everyone.
"I honestly believe that he is walking the halls of Grace Christian, he's around here and he's rubbing off on folks, and good things are happening because Waylon Barber attended this school," Pastor Ronnie Fleming said.
As more time has passed, the Barbers said the community continues to rally in memory of Waylon with spirit days for "The Cowboy," as Waylon was known, and other days of honor.
"When there is a tragedy or like the hurricane, we don't have to have everybody else, we appreciate everyone coming in but it seems like tragedy draws this community even closer," Brandi said.
And with the latest tragedy to pass through Perry, destroying the Barber's home and their property, the family says yet again Waylon's presence prevailed.
Just one room in the Barbers' home was left unscathed from the storm: Waylon's bedroom, which was full of the family's treasured memories.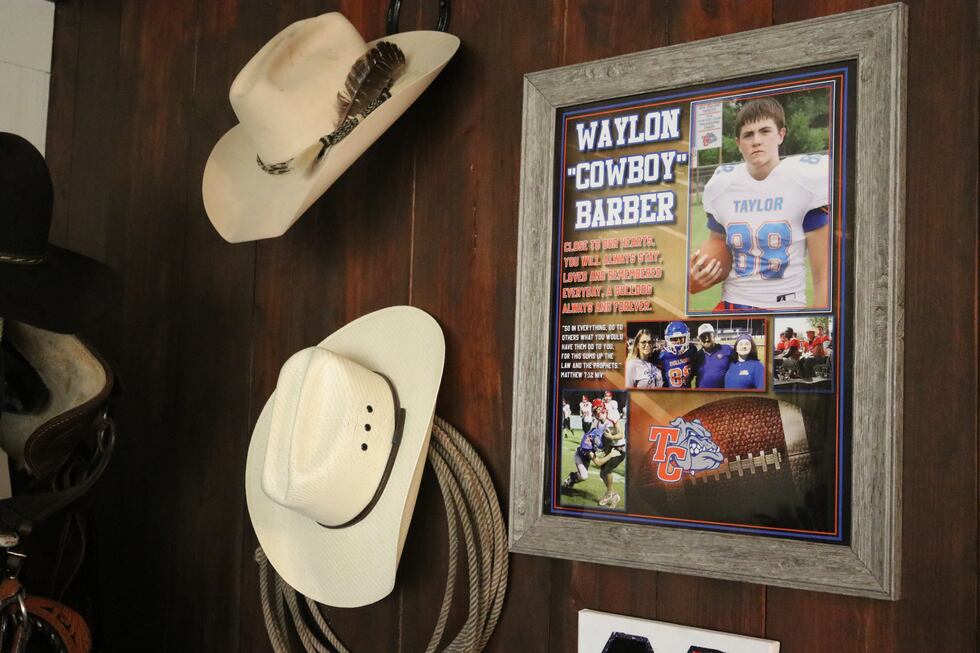 Waylon's sister Montana Barber compared what it was like to return home after the storm to the loss of her little brother.
"Everything that happened in the house compared to that, honestly, I don't think I could ever be that sad, heartbroken, or just alone and in pain again. I don't feel like anything could touch me again," she said.
While this is the storm, they are currently weathering, the Barber's said they feel blessed and hopeful for the future.
"I don't understand what it is," Brandi Barber said. "We don't understand why he took Waylon, but thank God we have our other children, and thank God through this Montana wasn't in her room and I feel like we're just blessed even through all the loss."
Montana Barber is working to get her contractor's license, it's a passion she shared with her brother.
The family is currently staying in a camper until repairs are complete. For those that are interested in helping the Barber's get back on their feet, click here to donate to their GoFundMe.
Copyright 2023 WCTV via Gray Media Group, Inc. All rights reserved.