Antonio Ross, Alabama football walk-on, indicted on sodomy charge
Published: Sep. 12, 2023 at 10:33 AM CDT
|
Updated: Sep. 12, 2023 at 12:31 PM CDT
WEAVER, Ala. (WBRC) - Former Alabama football preferred walk-on Antonio Chauncey Ross has been indicted by a grand jury on a sodomy charge, according to the Weaver Police Department.
Ross has been charged with Sodomy 2nd degree following an investigation involving a juvenile female victim.
Weaver Police say 19-year-old Ross was arrested Monday morning and booked into the Calhoun County Jail. Ross posted a $50,000 bond and was released.
Ross was listed as a wide receiver for the Crimson Tide in the 2023 Media Guide.

When searching Ross on the team's roster at RollTide.com, a 404 error displays on the page.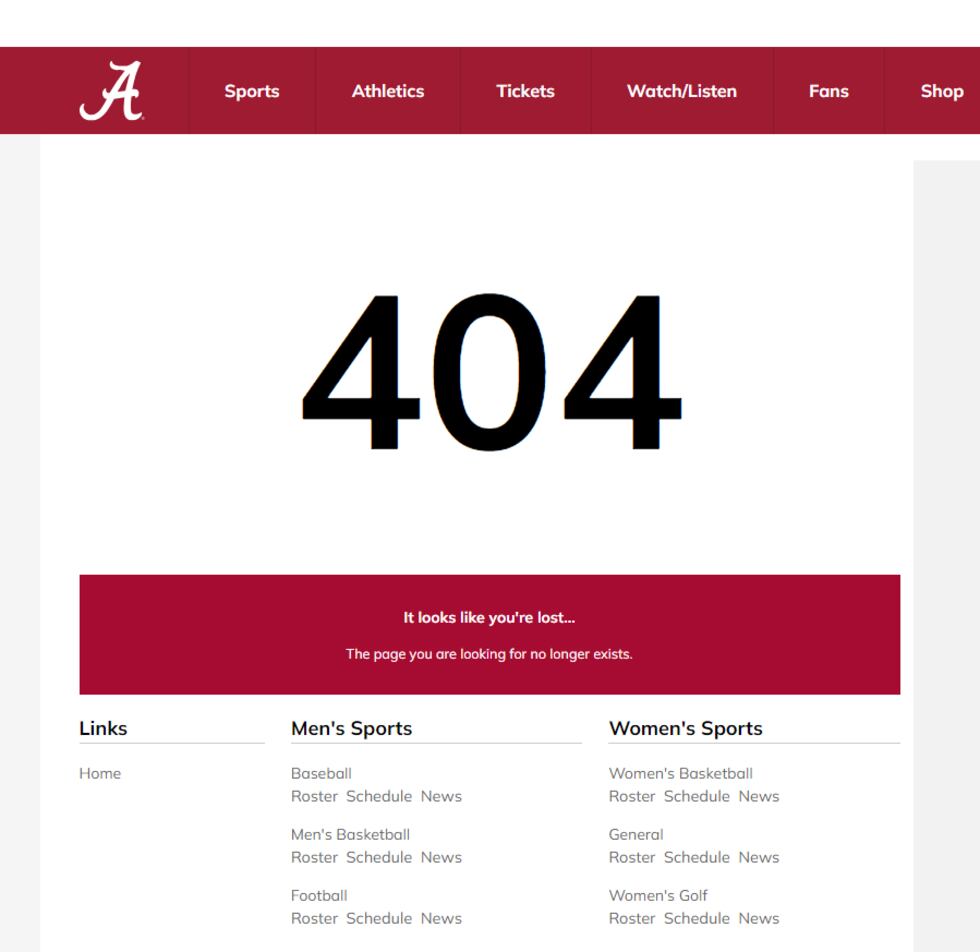 WBRC reached out to the University of Alabama for more information. They released the following statement: "Tonio Ross is no longer part of the program and has been removed from campus."
We will update this story with more information as new details become available.
Get news alerts in the Apple App Store and Google Play Store or subscribe to our email newsletter here.
Copyright 2023 WBRC. All rights reserved.