Police: Dothan teen accidentally shot himself
Published: Sep. 7, 2023 at 7:05 PM CDT
UPDATE: According to Dothan Police Department, the juvenile involved in the shooting at Henry Green Apartments sustained a gunshot wound to the lower leg.
The victim stated to officers that it was an accidental self-inflicted injury.
The investigation revealed several juveniles were gathered at the apartment and the victim claimed to have found the weapon lying on the kitchen counter. The victim stated he picked it up and pulled the trigger, not knowing if the weapon was loaded or not, firing the weapon into his leg.
Who the weapon belonged to or how it got there is unknown. The weapon was not there when officers arrived and was not located.
The victim was transported to a local hospital for treatment of his non-life-threatening injury.
DOTHAN, Ala. (WTVY) - One person, initially reported to be age 13, was accidentally shot in Dothan on Thursday evening, according to police.
The shooting occurred at Henry Green Apartments, a Dothan Housing Authority residential complex nestled between South Alice and South Lena Streets. The wound appears to be self-inflicted.
Early in the investigation, Dothan police have not issued a formal statement, but emergency radio transmissions indicated the person wounded was transported to Southeast Health Medical Center with what initially appears to be non-life threatening injuries.
This story updated to reflect injuries are now believed nonthreatening and shooting is likely an accident.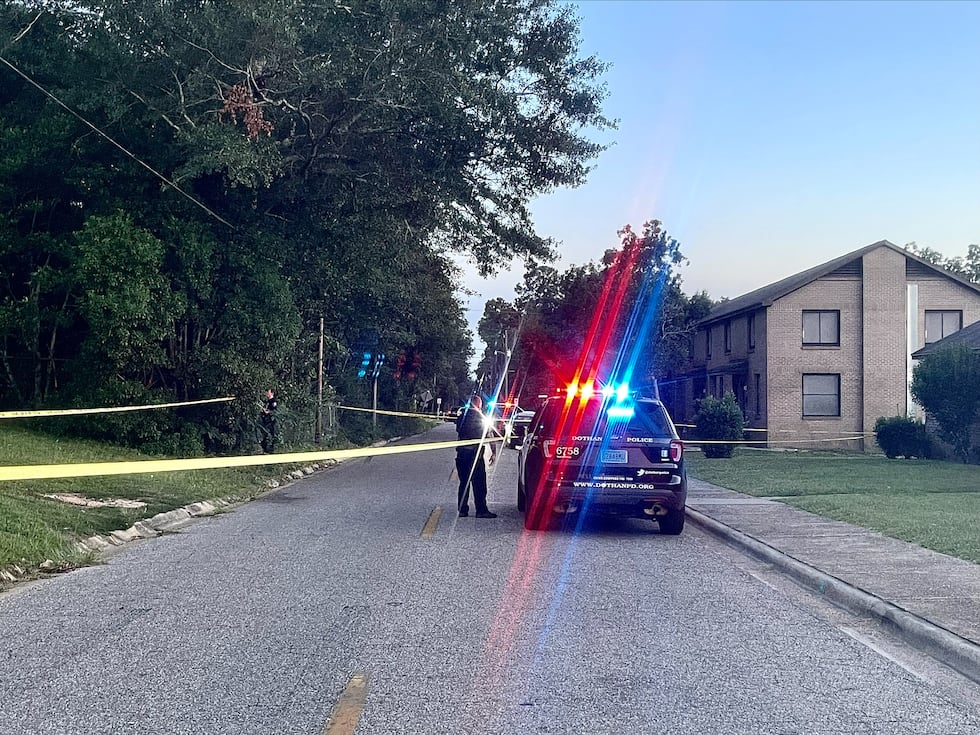 Subscribe to our News 4 newsletter and receive the latest local news and weather straight to your email every morning. Get instant notifications on top stories from News 4 by downloading our mobile apps.
Copyright 2023 WTVY. All rights reserved.