Prefiled bill seeks to make Juneteenth permanent Alabama state holiday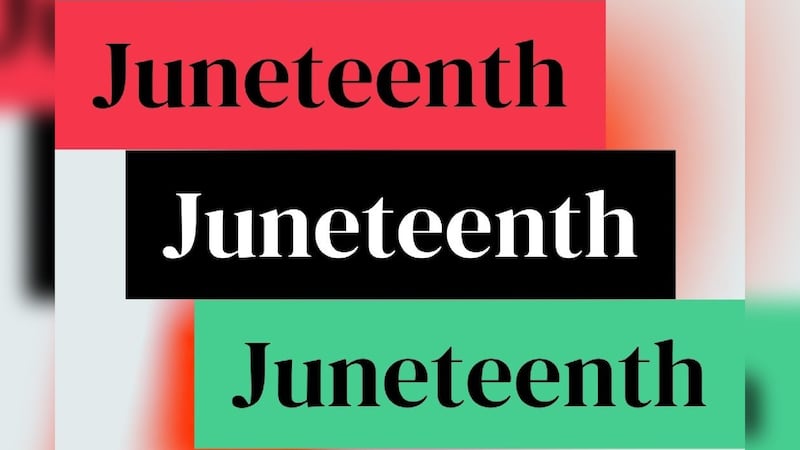 Published: Sep. 4, 2023 at 12:32 PM CDT
MONTGOMERY, Ala. (WSFA) - A Birmingham lawmaker has prefiled a bill for consideration in the next legislative session that would make Juneteenth an official state holiday in Alabama.
Juneteenth became a federal holiday in June 2021. It commemorates June 19, 1865, the day the last enslaved people of African descent were set free in Galveston, Texas. That came two years after President Abraham Lincoln signed the Emancipation Proclamation and several months after Congress passed the 13th Amendment.
Alabama has marked the day as a state holiday in each of the last three years, but only at the direction of Gov. Kay Ivey.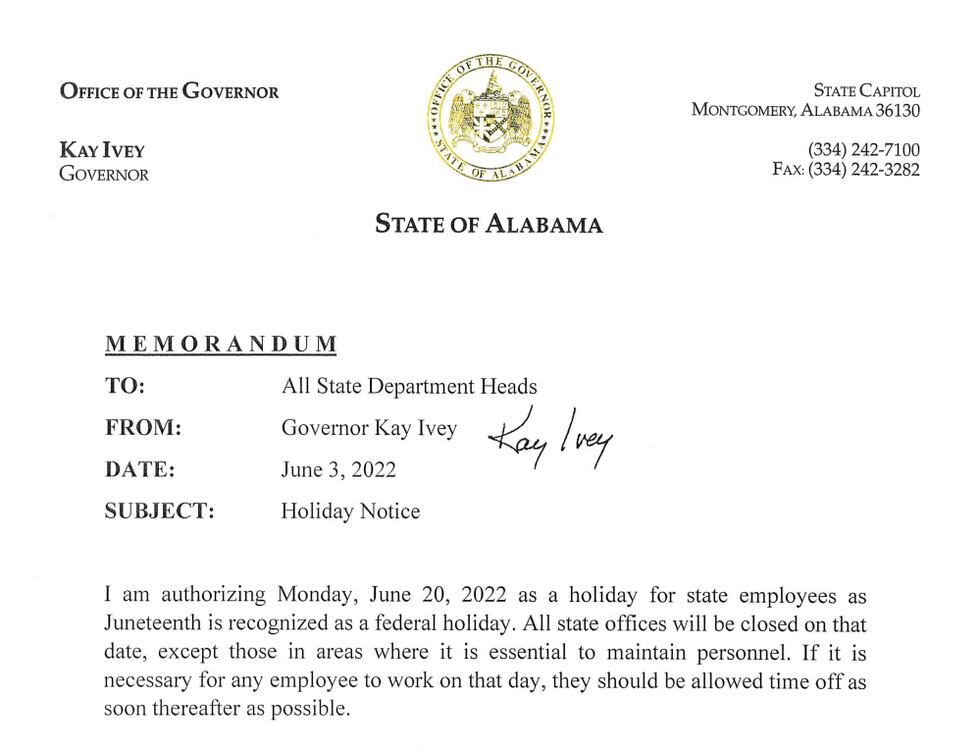 "I'm appreciative of Governor Ivey for recognizing the importance of Juneteenth as a state holiday the past three years," state Rep. Juandalynn Givan, D-Birmingham said, "but there's no guarantee that future governors will continue the precedent."
The Alabama Legislature would have to pass legislation in order for Juneteenth to become a permanent state holiday.
It's unclear what support Givan's bill has for passage in the state's legislature, but Givan notes the state has a has a history of either not recognizing national holidays or sharing them with Confederate holidays.
The next regular legislative session doesn't start until Feb. 6, 2024.
Not reading this story on the WSFA News App? Get news alerts FASTER and FREE in the Apple App Store and the Google Play Store!
Copyright 2023 WSFA. All rights reserved.