Alabama Power headed to Georgia to help with Hurricane Idalia impact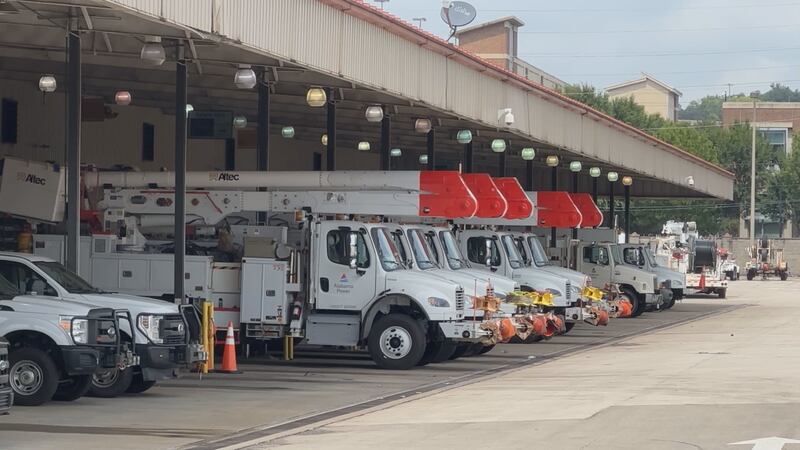 Published: Aug. 29, 2023 at 9:51 PM CDT
|
Updated: Aug. 29, 2023 at 11:16 PM CDT
BIRMINGHAM, Ala. (WBRC) - Alabama Power sent several hundred employees to Georgia on Tuesday to help respond to the impacts of Hurricane Idalia.
Nearly 700 people associated with the power company are in Macon, Georgia on standby, waiting for the hurricane to to make landfall so they can jump in and help Georgia Power respond quickly.
"We have around 325 company employees, that's line crewmen and support, in addition we also have about 360 contract resources who are headed to Georgia Power today," said Alabama Power spokesman, Anthony Cook.
"The crew I'm taking has 12 men," shared Dwight Russell, a crew foreman. "We have two pickups, four bucket trucks, a dairy truck, and some backyard equipment."
Russell works at Birmingham's 12th Street location. He is leading one of the many teams over the next few days.
"Here at 12th Street, we do a lot of prepare work for mutual assistance," he explained. "When another company or whatever calls, we send out word, tell the crews to pack bags and come to work and set a destination for us to show up out and we go to work."
Cook said, "The outages that we experience typically come from high winds or downed tree limbs and trees in general impacting our equipment." He explained, "Our crewmen are there to support Georgia Power as those outages happen and as quickly as it's safe to get out and start restoring power, that's what our linemen are going to do."
Alabama Power helps out in other states due to mutual aid, said Cook. "We've received that type of help before and so what we want to do is we want to offer that type of help and the point is that we can help our neighbors in Georgia get their power back on quick."
Get news alerts in the Apple App Store and Google Play Store or subscribe to our email newsletter here.
Copyright 2023 WBRC. All rights reserved.