Friday is College Colors Day 2023 in Alabama!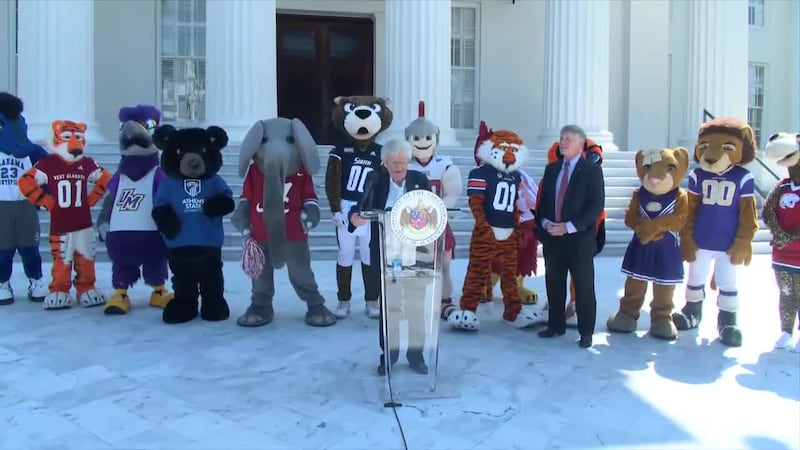 Published: Aug. 23, 2023 at 11:52 AM CDT
|
Updated: Aug. 31, 2023 at 7:37 PM CDT
MONTGOMERY, Ala. (WSFA) - Sept. 1 is College Colors Day in Alabama, an annual event meant to promote the traditions, spirit, and value of higher education in Alabama.
On Thursday, Aug. 24, Governor Kay Ivey and the Higher Education Partnership declared the day to be Sept.1 in a press conference on Aug. 24.
"Strong students lead to a strong Alabama," the governor said at the announcement.
"College Colors Day provides an opportunity to see the stories of success that our universities have brought to individuals and communities across Alabama." Says Higher Education Partnership Executive Director Gordon Stone.
Alabamians are encouraged to wear the school colors of their choice on Friday and share a photo at wsfa.com/submit.
Happy College Colors Day!
Not reading this story on the WSFA News App? Get news alerts FASTER and FREE in the Apple App Store and the Google Play Store!
Copyright 2023 WSFA. All rights reserved.