Toning Down The Heat By Mid-Week
From Meteorologist Ryan Dugger in the 4Warn Storm Center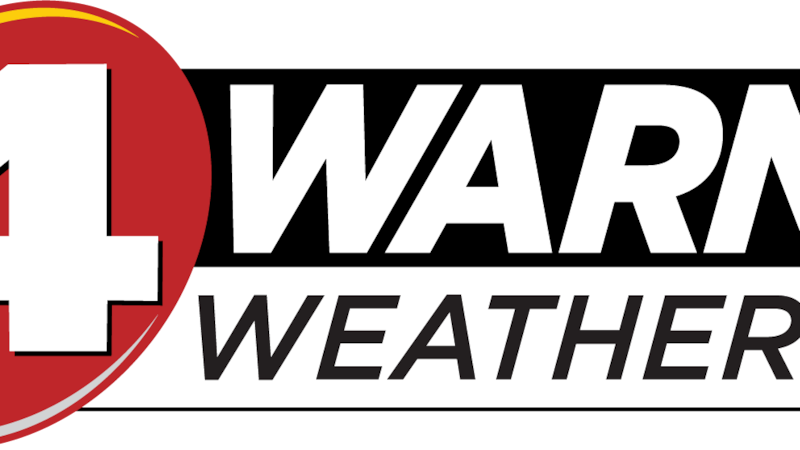 Published: Aug. 13, 2023 at 7:19 PM CDT
SYNOPSIS – The heat and humidity stuck around the Wiregrass today, even after yesterday's cooling showers and thunderstorms. The lack of cloud cover this afternoon allowed lots of sunshine that raised temperatures to the upper 90s while feel-like temperatures hovered around 110°! Isolated showers and thunderstorms will likely cool some areas off before they quickly fade after sunset, leaving behind mostly cloudy skies tonight. Another day of intense heat and pop-up showers and thunderstorms is expected tomorrow while Tuesday holds the better chance for scattered rain coverage. Drier air will move in behind Tuesday's rain, providing clearer skies and high temperatures in the middle 90s by Wednesday. The dry pattern will continue until moisture begins moving back into the region next weekend. A few showers can occur over the Wiregrass next Saturday and Sunday.
TONIGHT – Mostly cloudy. Low near 77°. Winds W at 5 mph.
TOMORROW – Partly cloudy, then isolated showers and thunderstorms. High near 98°. Winds N at 5-10 mph.
TOMORROW NIGHT – Mostly cloudy. Low near 78°. Winds SW at 5-10 mph.
EXTENDED
TUE: Partly sunny, scattered showers and thunderstorms. Low: 78° High: 96° 50%
WED: Partly cloudy, slight rain chance. Low: 73° High: 94° 20%
THU: Mostly sunny. Low: 75° High: 95° 10%
FRI: Mostly sunny. Low: 75° High: 96° 10%
SAT: Partly cloudy, slight rain chance. Low: 75° High: 98° 20%
SUN: Partly cloudy, slight rain chance. Low: 76° High: 98° 20%
COASTAL FORECAST MONDAY – Light Chop on Coastal Lakes and Bays. Winds SW at 5-10 kts. Seas offshore 1 foot or less.
TROPICAL UPDATE – A broad area of low pressure is forecasted to develop just west of the African Coast in the next few days, which possesses a low chance of organizing into a tropical system in the days ahead.
4Warn Weather Team on Social!
Twitter: @MetDavidPaul, @zach_hatcherwx, @dugger_weather
Facebook: WTVY 4Warn Weather Team, Chief Meteorologist David Paul, Meteorologist Zach Hatcher, Meteorologist Ryan Dugger
Subscribe to our News 4 newsletter and receive the latest local news and weather straight to your email every morning. Get instant notifications on top stories from News 4 by downloading our mobile apps.
Copyright 2023 WTVY. All rights reserved.