Local attorney says more charges are possible after Montgomery riverfront brawl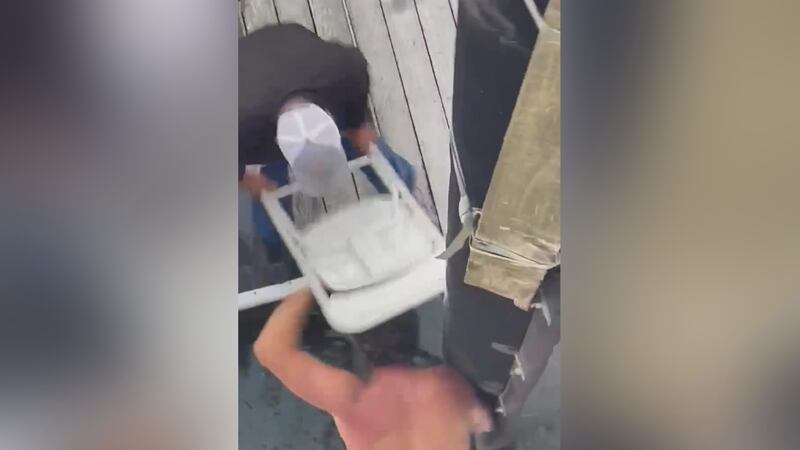 Published: Aug. 8, 2023 at 10:48 PM CDT
BIRMINGHAM, Ala. (WBRC) - By now, most people have seen the video of the brawl in Montgomery over the weekend. Dozens of people were yelling, shoving and punching each other at Riverfront Park on Saturday.
Montgomery police announced Tuesday that they charged three people with misdemeanors in connection to the fight. Though only three are charged right now, Attorney Roger Appell thinks even more charges could be coming for those involved.
"I thought it was absolutely ridiculous how these people were acting," said Appell.
When the fight initially began, he says those who were trying to break it up were doing the right thing.
"You see there's a tall gentleman who comes into the situation," he recalls. "He starts pulling people off and separating. That's exactly what you should do -- if you feel that you're not going to endanger yourself."
As more people got involved though, Appell says the escalation made the situation worse.
"There was one gentleman that picked up a folding chair and starting hitting people," he said. "I believe he could be charged with a felony because under Alabama law, assault in the second degree which is a felony is when you use a deadly weapon and cause physical injury."
Appell says no matter the reason for bystanders jumping into the fight, whether it was to defend someone or to seek revenge, the law still doesn't allow assault.
"The biggest message is you can't take the law into your own hands no matter how angry and justified you feel you are because something bad has happened to a friend or somebody you know," said Appell. "You have to call the police. Let them do their job."
If you witness a similar situation, Appell recommends staying far away and calling 911.
Get news alerts in the Apple App Store and Google Play Store or subscribe to our email newsletter here.
Copyright 2023 WBRC. All rights reserved.