CarFax says hundreds of thousands of Hyundais and Kias still need software upgrades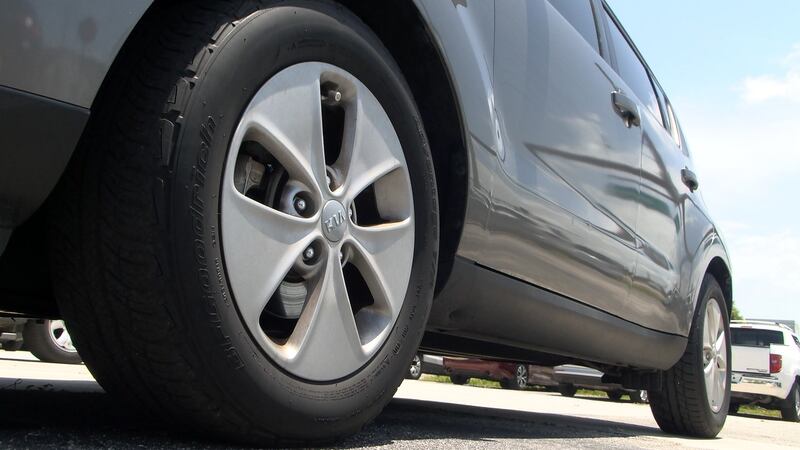 Published: Aug. 4, 2023 at 10:39 PM CDT
BIRMINGHAM, Ala. (WBRC) - Over 100,000 cars in our state are still in need of a software upgrade to help prevent theft, according to CarFax.
This is while more criminals are breaking into and ransacking cars all across our area. For days now, we've been reporting on car break-ins across Central Alabama; some in Etowah County, Cullman County, and Jefferson County.
A woman whose car was stolen in Vestavia Hills shared her experience on Thursday. While it was under different circumstances, it shows there are people out searching for the opportunity and your car could be vulnerable.
Patrick Olsen with CarFax says nationwide, people are learning how to break in and steal certain Kia and Hyundai cars with no key, sometimes just an iPhone charger. He says this is possible because some models made between 2010 and 2022 are without an "immobilizer" which prevents someone without a key to start the car.
Olsen says these software upgrades are only needed for Hyundais and Kias that have a key so if you have a push-to-start, he says you should be okay. Still, it's better to call your local dealership and double check.
"Absolutely, if you don't get this fixed, we've seen cases from coast to coast in the thousands where people have stolen these cars, very often on joyrides," he explains. "Unfortunately, in at least eight cases there have been tragic results, resulting in fatalities so it is an important fix to get."
Olsen says if you're unsure if your car is one of the thousands still needing to get an upgrade, you can call your Hyundai or Kia dealership. He says it'll cost you nothing to get the fix.
Get news alerts in the Apple App Store and Google Play Store or subscribe to our email newsletter here.
Copyright 2023 WBRC. All rights reserved.