Brothers prepare for trial in Enterprise teacher murder case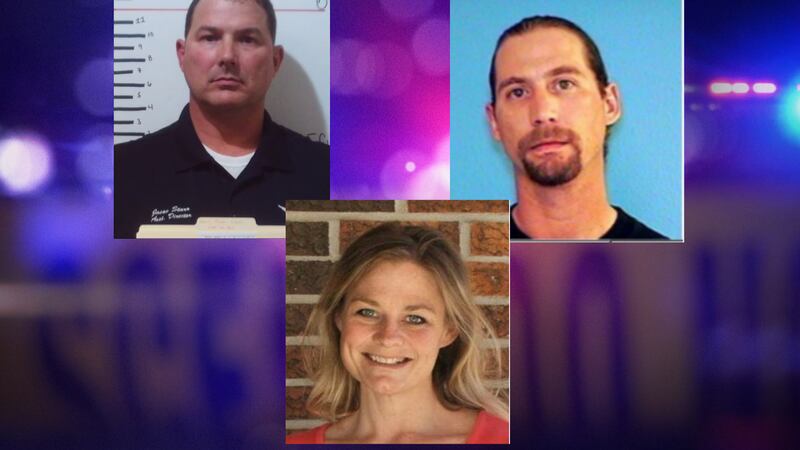 Updated: Jul. 29, 2023 at 8:00 AM CDT
ENTERPRISE, Ala. (WTVY) - As the sixth anniversary of an Enterprise school teacher's murder approaches, her former husband and his brother are inching closer to their much-anticipated trial.
A federal judge has set an August 11 date for what could be among Jason and Darin Starr's final hearing before their trial.
A grand jury indicted them on charges they conspired to kill Sara Starr, whose messy divorce from Jason is a suspected motive. Court records reflect a judge's order that Starr pay $2500 in month to his former wife and the couple's four children a few days before the shooting.
Documents allege that Jason gave his brother, who lived in Texas, a 2016 Triumph motorcycle and cash to kill his 38-year-old former wife.
According to law enforcement, a motorcycle traveling near the crime scene in rural Chancellor, Alabama, was operated by Darin Starr, who they believe shot Sara as she left home headed to school after the holiday 2017 Thanksgiving break.
One reason it has taken so long to get this case to federal court is that investigators, though suspecting the Starr brothers early on, did not have sufficient evidence to obtain indictments.
Though tempering their public statements, they expressed frustration about the lengthy investigation.
The first arrest—Jason's—didn't come until late 2021 when a federal grand jury indicted him on a Conspiracy to Commit Murder charge more than four years after his estranged wife died. Darin, who grand jurors indicted simultaneously, eluded federal marshals for two months before surrendering.
There have been court delays since, which is not unusual in complex cases involving numerous attorneys.
According to court records, James (Jim) W. Parkman III and Taylor M. Lawson represent Jason Starr.
Parkman is best known for successfully defending HealthSouth chairman Richard Schrushy in a 2005 national headline-grabbing case.
Dothan attorney Aimee Cobb Smith who, along with another attorney, got murder suspect Demingus Humphrey off last November, represents Darin Starr, as does Montgomery attorney Jon Carlton Taylor.
Barring delays, the Starr brothers will go on trial on September 11.
U.S. District Judge Austin Huffaker
While Darin Starr awaits trial in jail, Jason is free on his recognizance.
Subscribe to our News 4 newsletter and receive the latest local news and weather straight to your email every morning. Get instant notifications on top stories from News 4 by downloading our mobile apps.
Copyright 2023 WTVY. All rights reserved.