Eli Gold set to return to call Bama games this fall
Published: Jul. 26, 2023 at 5:05 PM CDT
|
Updated: Jul. 26, 2023 at 6:22 PM CDT
TUSCALOOSA, Ala. (WBRC) - The voice of Alabama football is back this season. Eli Gold spent a year away from the mic last year to concentrate on his fight against cancer. Gold says he's now cancer free and that is great news.
Gold summed it up pretty well saying, 'It's been too long, feels wonderful." He is already starting his homework to get ready for the first game of the season at Bryant-Denny Stadium.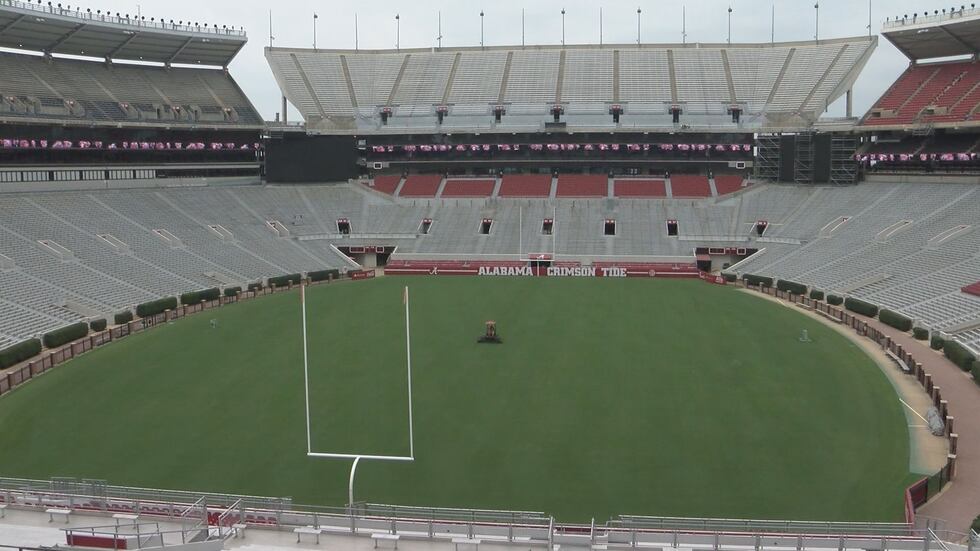 Gold is back. That voice. That signature yell that often tells listeners Alabama has scored.
"As far as health is concerned I feel wonderful. I can't complain. I've been blessed by the Lord to get through this," said Gold.
And getting through it was no cakewalk to the end zone for Gold. First, the diagnoses, later the chemo and that gritty battle to soldier on.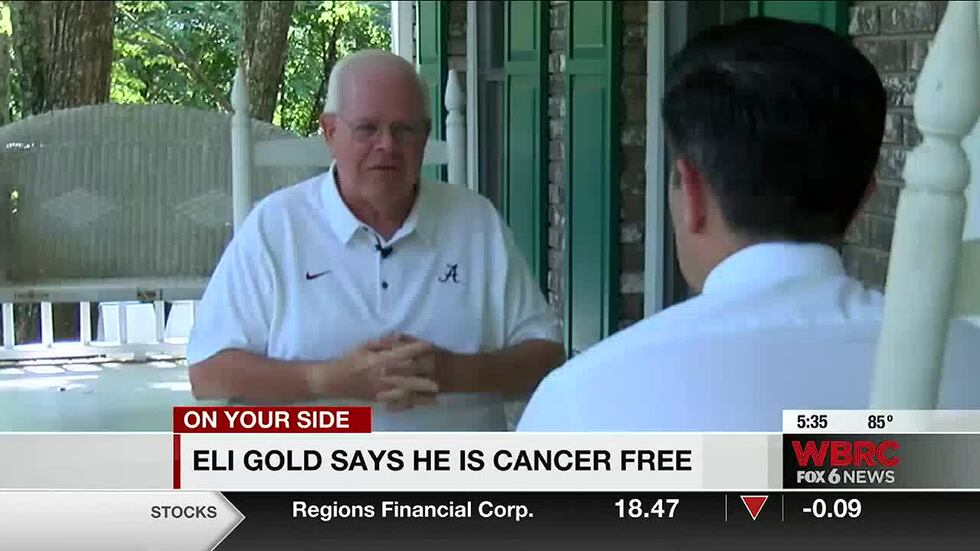 "It was not easy. The last year and a half was not easy at all, not on me, my wife and daughter," said Gold.
The news of Gold's return this fall made the hamburgers taste even better at Rama Jama's near Bryant-Denny. Danny Ramsey and his family were not only elated for the man himself but what the games will sound like again starting in September.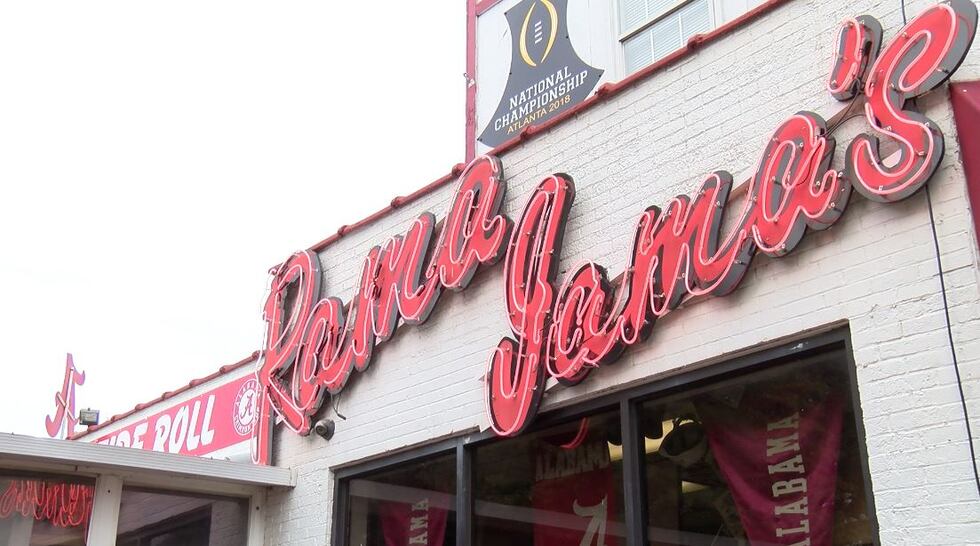 "I think he matches for what Bama is and for who Bama is and the dynasty they've created," said Ramsey.
"Whenever we're down, we come back with great plays," said 10-year-old Colan Ramsey who knows Gold has often guided listeners in many of Alabama's greatest comebacks.
Best friends Abigail Wolff and Morgan Keesaer are two rising seniors from Kentucky who are considering starting their collegiate career at the University of Alabama. Both say it's a testament to Gold that he never gave up.
"I think it's amazing to have the voice of Alabama football to be able to continue and share the tradition of Alabama football," said Keesaer.
"I think it's definitely another reason to come to Alabama," said Wolff.
Alabama's first home game against Middle Tennessee is slated for September 2, still more than a month way, but Gold is already at work getting ready.
"I am working at my desk making out what I think will be the depth chart for the football season and I've working on that," said Gold.
Six weeks to go before they turn on the mic for Gold high above Bryant-Denny Stadium. He is eager to get back in the saddle once again.
Gold says what sustained him were the thousands of letters, cards and texts from well-wishers. Among them, of course, were Coach Saban and Miss Terry.
Get news alerts in the Apple App Store and Google Play Store or subscribe to our email newsletter here.
Copyright 2023 WBRC. All rights reserved.