UAB Emergency Department expansion moving forward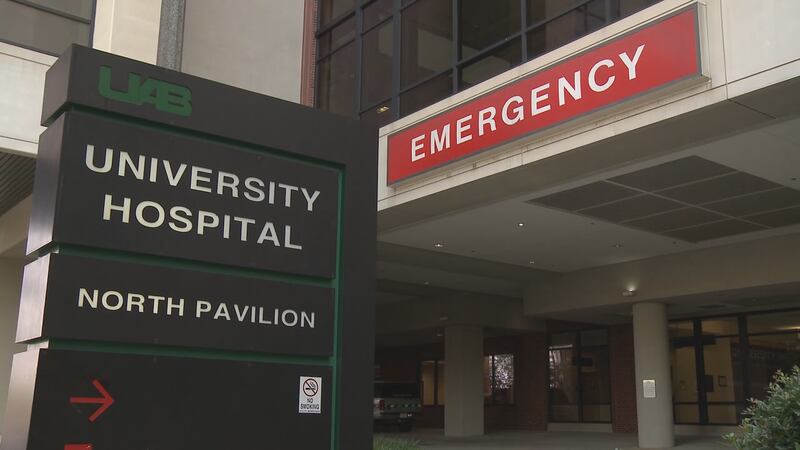 Published: Jul. 10, 2023 at 10:19 PM CDT
BIRMINGHAM, Ala. (WBRC) - The University of Alabama at Birmingham will soon begin temporary and long-term expansions of the UAB Hospital University Emergency Department to manage the excess in patients.
The state has approved the first $50 million for the $73 million long-term project, and the University of Alabama System Board of Trustees has officially signed off on stage one.
Dawn Bulgarella, the UAB Health System CEO, explained that while most hospitals in the state have seen a 10% patient volume increase over the last ten years, University Hospital has increased by 20% in just five years.
UAB says last month, they started construction to create nine new exam rooms and next month they will install two mobile units which will provide 16 more rooms, but this is just the beginning.
"In a hospital setting, 85% occupancy is ideal," said Bulgarella. "University Hospital is at 93% occupancy every day, if not greater."
Bulgarella said some days the hospital is so full that patients are spilling into the hallways with nowhere else to go.
"We're creating more patients than we have rooms for so unfortunately, we've had to expand into waiting room spaces to make temporary emergency rooms spaces to hold patients," she explained.
Much of what's contributing to the excess in patients, she says: an aging population, an increase in trauma volume, and more people without a regular physician. The expansion project is expected to create more space for all the needs.
"We'll be adding 59 new exam room spaces in excess of 65,000 square feet of space," said Bulgarella. "It'll be a three-tier construction project so we'll be able to increase the waiting room space for patients, the emergency room space, and in the event that they get held there for a period of time because roughly 30% of the patients that come in do in fact get admitted, and they need a bed in the hospital so we'll be able to expand some space there as well."
The construction is happening inside the North Pavilion so there will not be a new building go up to see.
Bulgarella says the completion of the expansion is critical to Alabama healthcare.
"We take care of the most complex patients," she adds. "This is a tertiary and quaternary care center and so if we are not available for a patient to arrive here via ambulance, quite frankly they may have nowhere else to go."
She says the long-term expansion project will begin early next year and they anticipate it to take three years to complete.
Get news alerts in the Apple App Store and Google Play Store or subscribe to our email newsletter here.
Copyright 2023 WBRC. All rights reserved.