Dolly Parton's Imagination Library is making change in the Wiregrass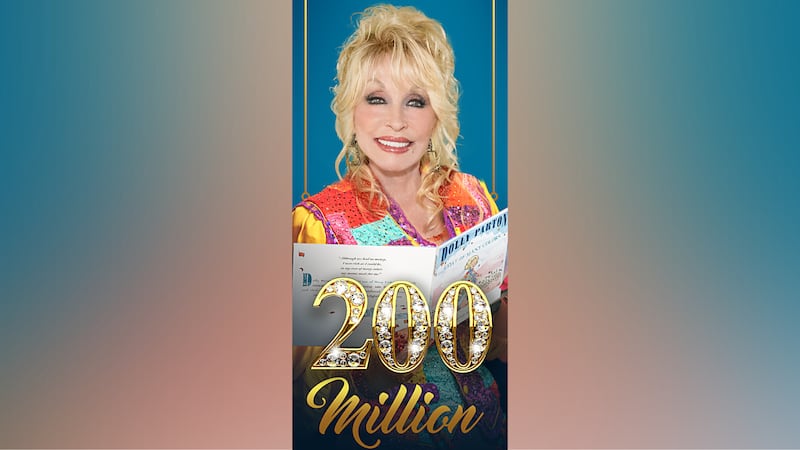 Published: Jul. 5, 2023 at 11:38 AM CDT
DOTHAN, Ala. (WTVY) - Dolly Parton's Imagination Library is celebrating the distribution of their 200 millionth book to children across the globe. To the Wiregrass's children and families, their work is especially helpful.
Every month, Parton's Imagination Library distributes a children's book -free of charge- to enrolled children. This can result in 60 books per child if they are signed up from birth to the maximum age of five.
There are Imagination Libraries scattered throughout the Wiregrass, from the heart of Dothan to Fort Novosel, and they are all doing vital work to promote literacy in all Alabamians.
The Coffee County Imagination Library, which serves both children who go to school in Coffee County and children at Fort Novosel, has been active for almost a year. They first started the program around November of 2022 and now have registered almost 700 kids, which is about 15 percent of the 4,300 eligible children.
Their enrollment goal is about 60 percent of eligible kids and Judy Penuel, who heads the program, says it will take "about two to four years to get to that number,".
A big reason for this dip in enrollment are the military kids at Fort Novosel who "come and go", although Penuel is confident they will reach their goal.
Learn more about Coffee County's Imagination library, such as their history and how to donate, at their website.
In Barbour County, their new Imagination Library has also just gotten its wings. They opened enrollment in May, and the first books will be delivered in July.
So far, they have registered 286 children in the first month, which is 22 percent of all the county's children. They hope to reach all 1320 eligible children, but are currently aiming for 65 percent.
"We are so excited to bring the Imagination Library to Barbour County. We believe that learning to read and to love books very early makes a huge difference," said Allie Logan of the Barbour County Extension Office.
For more information about Barbour County's Imagination Library contact their County Extension Coordinator, Allie Logan, at corcoja@auburn.edu.
The Covington County Imagination Library has been going strong since 2011 and continues to serve their community after 12 years.
Since their opening, over 98,000 books have been mailed to Covington County's children. Currently, they have over 600 kids on their roster and they usually serve between 600 and 900 kids each year.
For more information on Covington County's Imagination library, such as their upcoming events, view their Facebook page.
The Alfred Saliba Center in the heart of Dothan launched their Imagination Library program in February. Since then, they have delivered over 1,600 books to almost 550 children in the community.
Unlike many surrounding counties, books distributed by the Saliba Center aren't free; they cost about $3. Members of the community can help offset this cost, and help the children receive the books free of charge by donating to the center.
For more information about the Alfred Saliba Center, view their website.
Registered children will start receiving books eight to 10 weeks after they register. The first book given to a child is always The Little Engine That Could.
To celebrate this massive milestone of enrollment in the library program, the Imagination Library will be hiding an "enchanting Dolly bookmark" in seven books to be shipped to enrolled children around the world. They will be given out during National Literacy Month, which is in September.
Learn more about the Imagination Library and how to enroll your child.
Subscribe to our News 4 newsletter and receive the latest local news and weather straight to your email every morning. Get instant notifications on top stories from News 4 by downloading our mobile apps.
Copyright 2023 WTVY. All rights reserved.