AAA Alabama reminding parents about child car seat laws during summer travel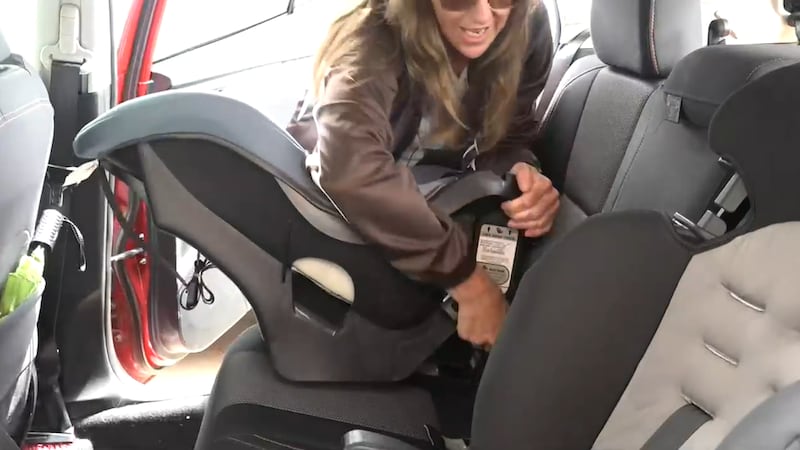 Published: Jun. 22, 2023 at 9:46 PM CDT
BIRMINGHAM, Ala. (WBRC) - With thousands of people expected to travel on our roadways this summer, AAA Alabama wants to make sure you and your children especially are safe.
There are three different kinds of car seats that young kids are required to be strapped in as they grow. Parents and guardians need to follow the law but more than that, they need to make sure children are protected in case of a wreck.
Clay Ingram with AAA Alabama says from the time a baby is born until they're at least one-year-old or 20 pounds, they're required to be in a rear-facing seat. This is so the baby's body is supported by the car seat instead of straps because sometimes they can be too hard on their little body.
When the child is one until at least five years old or 40 pounds, Clay says they should remain in a front-facing seat.
The next step for the kid is a booster seat until at least six years old. Even after that, Clay says making sure your kid is strapped in should remain a habit.
"As parents, you want to do everything you can to protect your children and one of the most important things you can do is buckle them in a car seat or a booster seat or even if they're 10, 12 years old -- in a regular seatbelt," said Ingram. "You know, it's a law in Alabama that every occupant of the vehicle has to be wearing a seatbelt at all times."
Alabama State Troopers say more than half of traffic deaths in the state are from people not buckled in by a seatbelt. Not only is it the law, it can literally save you and your little one's life.
Get news alerts in the Apple App Store and Google Play Store or subscribe to our email newsletter here.
Copyright 2023 WBRC. All rights reserved.