Major construction inside Bryant-Denny Stadium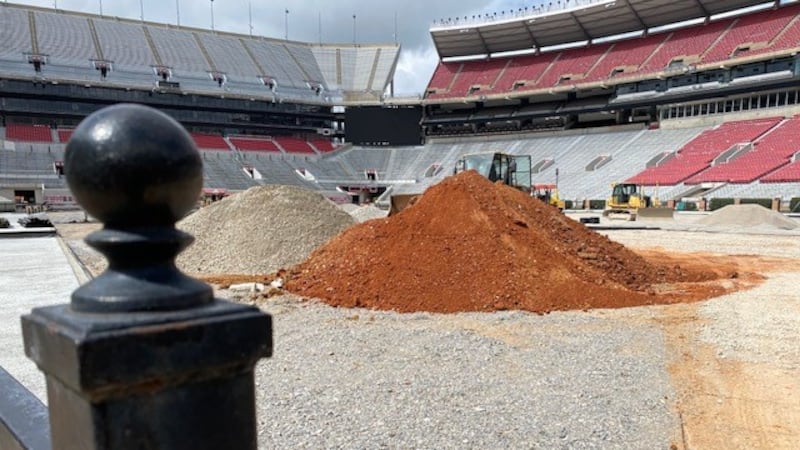 Published: Jun. 21, 2023 at 3:45 PM CDT
|
Updated: Jun. 21, 2023 at 9:33 PM CDT
TUSCALOOSA, Ala. (WBRC) - There is some major work going on inside Bryant-Denny stadium in Tuscaloosa.
Crews are replacing the grass and the Crimson Tide will be taking a new field to play Middle Tennessee in early September.
They are replacing the grass on the field, all 1.7 acres of it. In order to get it all up, including the old drainage system, workmen had to go down 22 inches.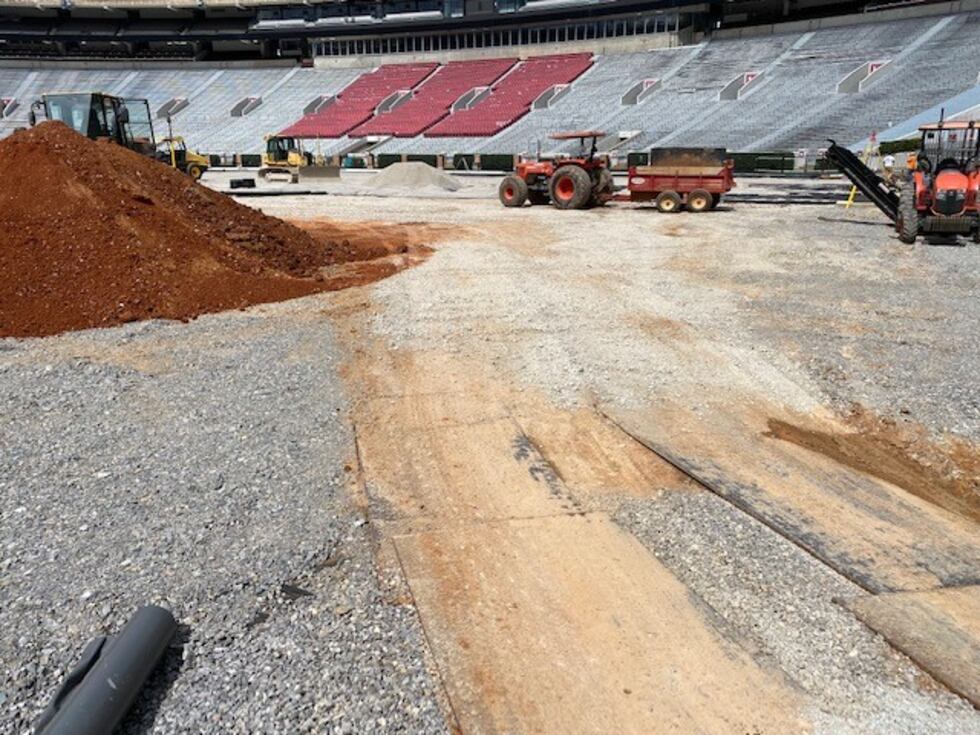 Out with the old, in with the new. That transformation lies on the shoulders of UA Director of Sports Field Jon DeWitt.
"You don't have time to think about it. You know, you asked me earlier, what if it doesn't get done, well, that's not an option," said DeWitt.
It's not an option to NOT get the new field in tip-top shape by the time Middle Tennessee rolls into town on September 2. Until then, the workmen go about their business to replace the entire field, including the underground drainage with a new updated system, gravel and sand, topping it off with Northbridge Bermuda.
It's a major field change for the first time in 31 years.
"I think one of the things that pushed it along was the expansion of the college football playoffs. Had this season occurred or last season occurred in '24 and '25, we could have hosted a game here on December 17," he said.
The behind the scenes work started in February and the actual ripping the field apart started not long after A-Day. It is a herculean task.
According to Jon DeWitt, hundreds of truck loads of gravel and sand will be needed to replace what was here.
"Interestingly, the sand is coming from Atlanta, so it's all been trucked over waiting to get in. You have two acres 20 inches deep hauled out of here and then it's got to get filled back," DeWitt said.
DeWitt knows the clock is ticking and has no doubt the new field will be more than ready long before the new season starts. It's not hard to understand his motivation.
"You know, I don't want to be that guy. The contractor doesn't want to be either. Anybody connected to this doesn't want to let coach Saban and the football team down by not having their first practice," he said.
Banging away inside Bryant-Denny and paving the way for something new.
About 85% of the drainage is already in.
DeWitt says the targeted date to wrap it up is August 1.
Public records show the field renovation project will cost a little more than $2 million.
Get news alerts in the Apple App Store and Google Play Store or subscribe to our email newsletter here.
Copyright 2023 WBRC. All rights reserved.