Alabama tops Auburn, advances to 4th round for 3rd straight season
Tommy Seidl and Caden Rose each had three hits, Garrett McMillan struck out eight in a six-inning start and Alabama beat Auburn 7-4 in the SEC Tournament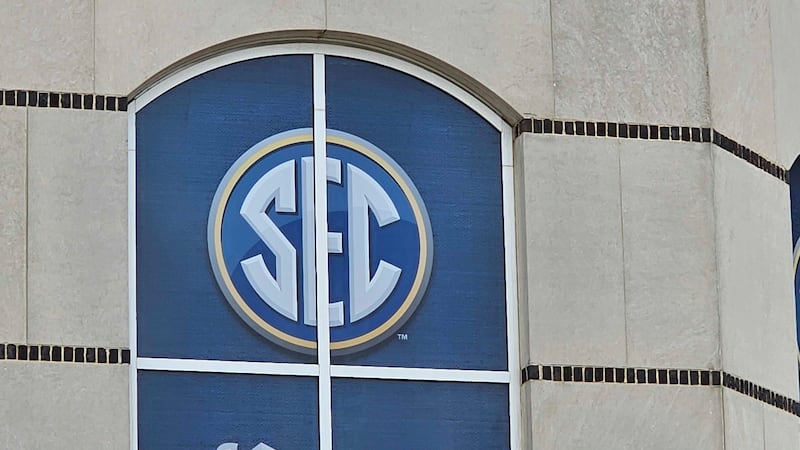 Published: May. 26, 2023 at 5:35 AM CDT
HOOVER, Ala. (AP) — Tommy Seidl and Caden Rose each had three hits, Garrett McMillan struck out eight in a six-inning start and Alabama beat Auburn 7-4 on Thursday in the SEC Tournament.
Ninth-seeded Alabama (40-18) advances to the fourth round of the tournament for the third straight season. Auburn (34-21-1), the No. 5 seed, has been eliminated.
Alabama collected 14 hits — from eight different players — and went 4 for 9 with runners in scoring position. Seidl opened the scoring with a one-out homer in the first inning and he added an RBI single in a three-run fourth.
Auburn got within 5-3 in the sixth inning after Bryson Ware hit a solo home run and Ike Irish scored on a wild pitch. But Alabama loaded the bases in the bottom half before scoring on a sacrifice fly and a single by Drew Williamson.
The Tigers had the potential tying run at the plate in the ninth before Cooper McMurray popped up to left.
___
AP college sports: https://apnews.com/hub/college-sports and https://twitter.com/AP_Top25