Alabama sea turtle nesting on pace for record year
Published: May. 24, 2023 at 5:33 PM CDT
GULF SHORES, Ala. (WALA) - The 2023 sea turtle nesting season is underway along Alabama beaches. It began May 1st and runs through the end of August. Things are off to a great start with 13 confirmed nests so far.
Over the next few months, visitors to Alabama beaches may encounter nests, staked of with florescent ribbon and warning signs. These spots mark the nesting site of one of three species of turtles known to call Alabama's shores, home. They're Green sea turtles, Kemp's ridleys and Loggerhead turtles, which make up 95-percent of the nesting population here. The 13 sites found already this year has 2023 on pace for a record year.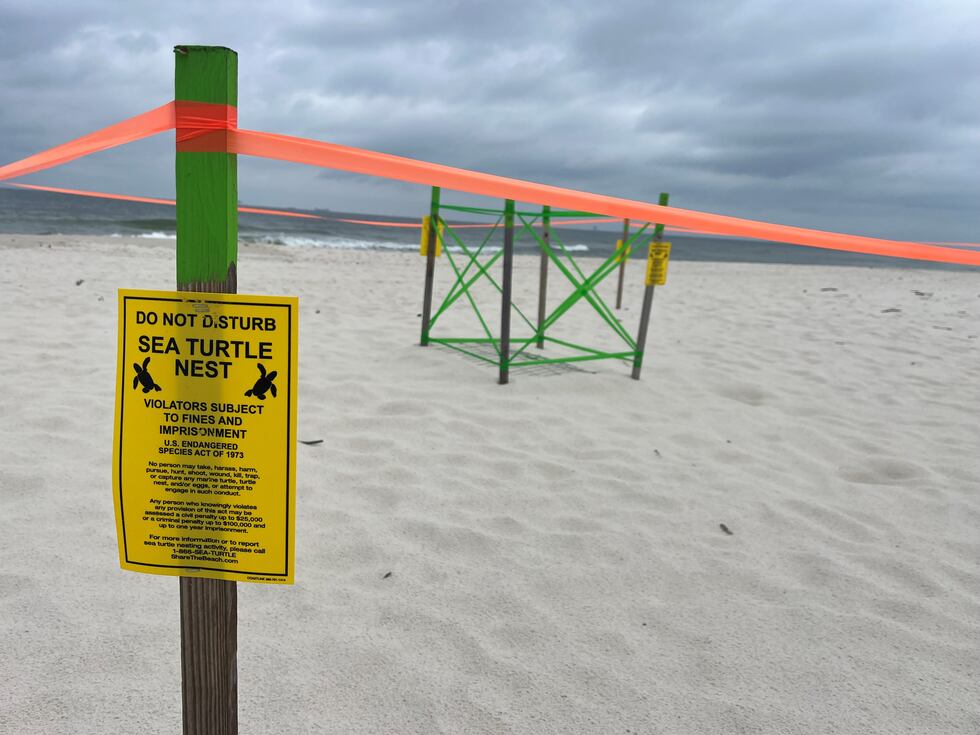 "I don't want to put bad juju out there and jinx us but our highest seasons before this were 2016 and 2017. In 2017 at this same time, we had eleven nests at this point so those were our previous record setting years," said program director for Share the Beach. "Those were our benchmark and being ahead of that already at this point. It's very exciting."
Share the Beach is a volunteer organization dedicated to protecting sea turtles and their nests. Johnson and her staff are careful not to divulge exact locations of nests to protect them from those who might harm them. Informational signs are posted at all public access points so that tourists will be aware.
"We talked to the kids about, if we see any yellow flagging, we're not supposed to disturb it. That's supposed to be a sea turtle nest and just to leave it alone," said Craig Softley of Nebraska.
Nest vandalism has happened before. In July of 2022, someone used a shovel to dig around a nest. Fortunately, no eggs were damaged. Johnson warns that disturbing a nest, even after it's hatched is a federal crime.
"It is illegal to have even pieces of eggs or sea turtle parts that you may have found on the beach, however innocently," Johnson explained. "Those are all protected items and need to be turned in to the proper authorities."
The nest Johnson showed us is not on one of the most populated parts of the beach. It's those nests that end up in the most popular tourist spots that give the most cause for concern. With continued efforts to educate visitors, the hope is that more nests are reported and left alone to let nature take its course.
Turtles that were born on Baldwin County beaches will eventually return to lay their eggs here themselves. Anyone caught tampering with a nest could face up to a one-hundred thousand dollar fine and jail time.
Copyright 2023 WALA. All rights reserved.