Heat Related Illnesses
What is the difference between heat exhaustion and heat stroke?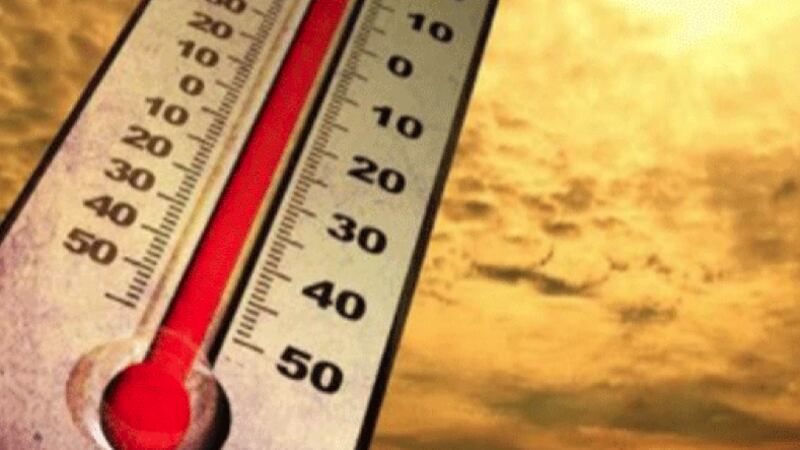 Published: May. 17, 2023 at 9:18 PM CDT
DOTHAN, Ala. (WTVY) - When the heat turns up in the Wiregrass, you should always take it seriously.
There's a reason why meteorologists echo the many dangers of heat each summer, but we don't always want to sing the same song over and over again. The hope is for each person to understand their limits and be smart when in the elements. After all, heat is the number one weather threat in the U.S. year after year. The 10 year average between 2012 and 2021 for heat related deaths in the U.S. was 153, much larger than the amount of flooding deaths.
The average high temperature for the Dothan area goes all the way to 90 by the end of May, and the humidity adds insult to injury, making it tough to work outdoors. Heat exhaustion is not as deadly as heat stroke, but it needs to be taken just as seriously. There are three key differences between heat stroke and heat exhaustion, with the rest of the symptoms the same. According to the CDC, heat exhaustion involves cold, pale, and clammy skin. This should alarm anyone spending time in the extreme heat, because your skin would normally be warm. Heavy sweating is also one of the big signs of heat exhaustion, but dry skin would indicate someone having a possible heat stroke.
Now let's talk more about heat stroke. If anyone has their body temperature rise to about 103 while out in the heat, there's big reason for concern. A fast strong pulse is a sign of someone having a heat stroke. You should always call 911 and quickly get medical help for the affected person.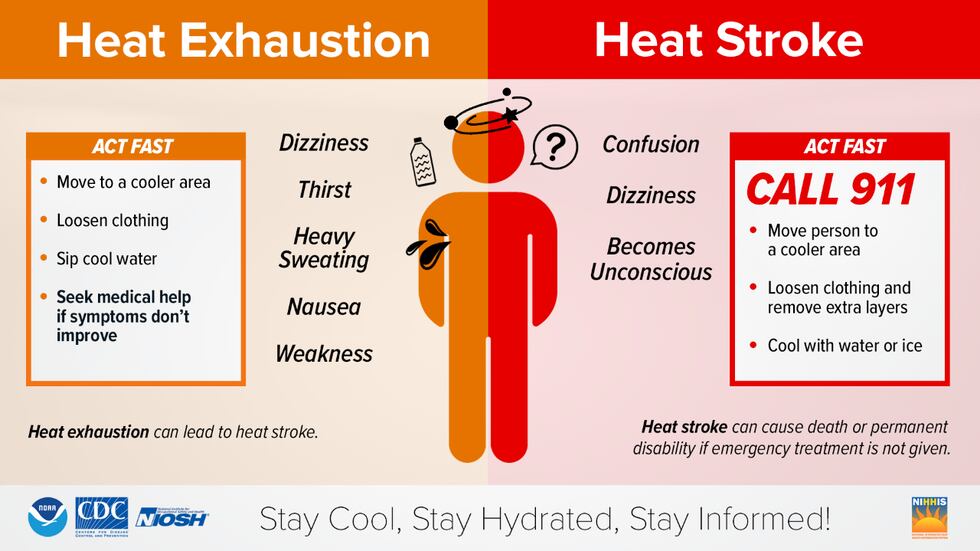 It doesn't have to be the middle of summer for someone to need a welfare check or be rescued from a heat related emergency. It's always best to watch out for those who are in compromised situations involving heat, whether indoor or outdoor. Stay safe this summer!
Subscribe to our News 4 newsletter and receive the latest local news and weather straight to your email every morning. Get instant notifications on top stories from News 4 by downloading our mobile apps.
Copyright 2023 WTVY. All rights reserved.