Local businesses struggle hiring summer workers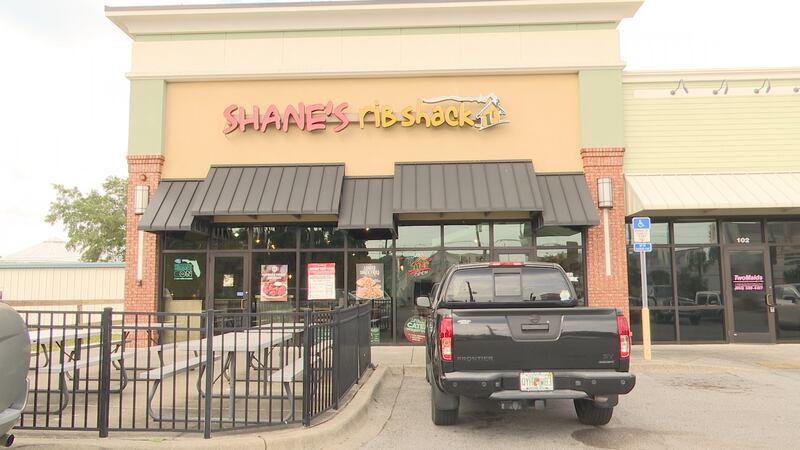 Published: May. 16, 2023 at 12:04 AM CDT
BAY COUNTY, Fla. (WJHG/WECP) - As the busy summer season approaches many businesses are experiencing difficulties hiring employees.
The warm weather brings in large crowds resulting in tons of traffic on the roads and packed restaurants, which is why business owners say more help is crucial around this time of year.
Wayne Lindsey is the owner of Sonny's BBQ in Lynn Haven. He says the extra help is essential especially for businesses in Panama City Beach.
"You almost can't describe the fluctuation and challenges that the people on the beach have for the amount of business that all of a sudden is going to hit them," Lindsey said.
Shane's Rib Shack Owner Chris Gerkin says he is experiencing hiring struggles firsthand.
"It's been difficult," said Gerkin. "We're having a real struggle to find people and get applications in and the applications we're getting then we schedule an interview, and they don't even show up."
He says he and his team are working on ways to encourage potential candidates to apply.
"We tried a referral bonus plan with the employees we do have and hopefully they'll come in and bring some or the friends in and some of the siblings in, they tip share with the front of the house and the back of the house which not a lot of people do, so we're trying anything we're trying to think outside the box," he said.
Over at Sonny's BBQ, the hiring challenge is not one at all.
"We've pretty much got all of our slots full we can use one or two in the kitchen but other than that we're in pretty good shape," the Lynn Haven restaurant owner said.
Many of their summer job openings are filled with college students who worked at the restaurant in the past and are looking to make extra money while on vacation.
"It almost makes you want to cry you know you've got girls who start with you when they were 16 making minimum wage and they come back from nursing school and work for the summer for tips and stuff."
If you are interested in joining the Shane's Rib Shack team you can apply online or stop by the store to fill out an application in-person. Full-time and part-time employment opportunities are available.
If you would like to be a part of Sonny's BBQ team the best thing to do is to stop by the store between the hours of 2 p.m. - 4 p.m. and ask for Jake.
Copyright 2023 WJHG. All rights reserved.