Disney World ending theme park reservation requirements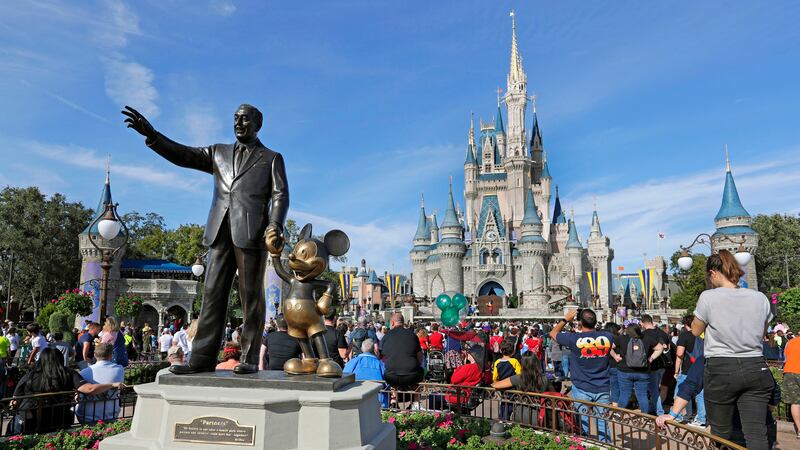 Published: May. 10, 2023 at 8:52 PM CDT
(Gray News) - Changes are coming to Walt Disney World next year.
According to Disney Parks, some of the changes include theme park reservations not being required starting Jan. 9, 2024, for date-based tickets and dining plans will be available again for resort hotel guests.
Date-based tickets are currently the standard ticket option at Disney World. For other admission types, including non-dated tickets, theme park reservations may still be required.
Disney shared more online on which admission park tickets might require reservations.
Dining plans are also returning in January 2024 as an option for those staying at Disney Resort hotels who purchase a vacation package. Those will go on sale starting May 31.
"We know our guests – and families in particular – have missed dining plans, which offer guests the convenience and peace of mind of pre-paying for their meals and snacks," Eric Scott, communications manager with Disney, said.
For those planning to stay at a Disney Resort hotel, early theme park entry for visits through 2024 will continue across all four theme parks.
According to Scott, complimentary overnight self-parking at Disney Resort hotels is coming back along with attraction photos taken in the park being available on the Disney Genie+ service.
"Whether you're getting ready to experience the feelings of a Disney thrill or counting down the days until your Disney visit, we hope these updates make you feel as excited as we are," Scott said.
More information is available online regarding these Disney World updates.
Copyright 2023 Gray Media Group, Inc. All rights reserved.