Fire destroys West Alabama volunteer fire station
Published: May. 9, 2023 at 4:05 PM CDT
|
Updated: May. 9, 2023 at 5:55 PM CDT
PICKENS COUNTY, Ala. (WBRC) - A fire destroyed everything inside the Dancy-Cochran Volunteer Department, a volunteer fire station in West Alabama.
A neighbor noticed smoke pouring out of the Dancy-Cochran Volunteer Department. This all happened around 4:30 Monday morning. What we don't know at this point what started it.
On this lonely stretch of Highway 17 near the Sumter County line, WBRC found the Dancy-Cochran Volunteer Fire Department not only still smoking but still on fire. Booty Cox is the head of the Pickens County Firefighters Association.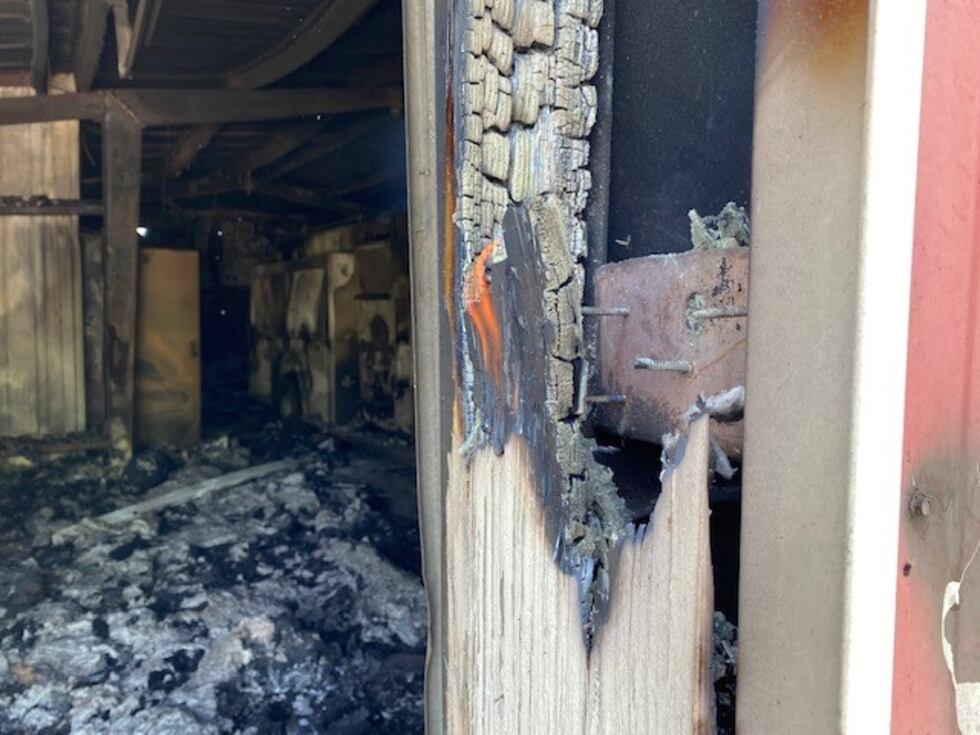 "At this point it's not been determined what started the fire but insurance investigators are on the way," said the Pickens County Volunteer Firefighters Association President.
A total loss. Both fire trucks gone inside, nothing left that's salvageable.
What used to be one of the bay doors lays broken and crumbled on the ground out front. Eight volunteer firefighters called this home during an emergency, all serving a 15-mile radius in the Dancy-Cochran community.
"It's tough on anybody especially in a small rural community. It's our southern most department south of the Tombigbee River," said Cox.
"That's kind of strange," said Bobby Billups of nearby Aliceville.
We found Billups cutting a homeowner's yard two houses down and he couldn't help but notice the irony of it all.
"You hardly hear of a fire department catching on fire. That's kind of difficult to believe," said Billups.
"First one that's happened in Pickens County that I know of," said Cox.
Three area volunteer fire departments responded and put out the blaze. The more immediate challenge is to make sure the community still has fire protection.
"There's a loaner truck the Central Alabama Training Solutions has provided, members spent yesterday restocking that truck and we have a mutual aid agreement with Summerville and Aliceville," said Cox.
Shedding light on what happened may take a few days. Cox says state fire investigators are working with the insurance company to determine what started it.
There were no injuries in the fire and the luckily for the fire department and firefighters were able to save their brush truck which was parked outside along with a LUCAS device for CPR.
Cox says anyone interested in helping the Dancy-Cochran Volunteer Fire Department rebound should call the Pickens County EMA office for information at 205-367-2009.
Get news alerts in the Apple App Store and Google Play Store or subscribe to our email newsletter here.
Copyright 2023 WBRC. All rights reserved.