Child abuse prevention leaders encouraging adults to report child abuse cases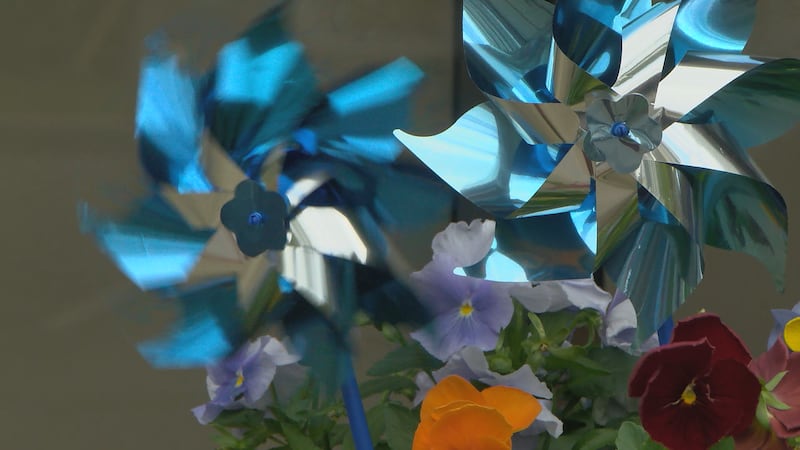 Published: Apr. 29, 2023 at 9:31 PM CDT
|
Updated: Apr. 29, 2023 at 10:30 PM CDT
BIRMINGHAM, Ala. (WBRC) - April is Child Abuse Awareness Month and unfortunately, thousands of children in our state are abused every year. It's a topic leaders say can be difficult to talk about, but necessary.
Debra Schneider, the CHIPS Center Executive Director, says there were over 26,000 reported child abuse cases in the state in 2021. She says that's the latest statistic and though she believes the number has increased over the past few years, that data isn't released yet.
"Typically in Alabama, neglect was what we saw the most but now we're seeing a rise in physical abuse," said Schneider. "It's our job as adults to protect our children."
The goal of Children's Hospital Intervention & Prevention Services (CHIPS Center) is to promote health and healing for those affected by suspected child abuse and neglect.
The Prescott House is a child advocacy center known for doing child forensic interviews. Their victim advocate Rachel Dawson says they're talking to an increased number of child witnesses to abuse. She says they regularly speak with kids about a number of issues: 70% sexually abused children, 20% physically abused children, and 10% are child witnesses. Following the pandemic, Dawson noticed an increase in witnesses.
"The sexual abuse stayed the same at 70% and then we saw a 15% in physical abuse and then 15% in witnesses," she explains.
Many abuse cases go unreported though because children are afraid to speak up, so Schneider says it's important for adults to pay attention to the signs.
"People can look for changes in behavior," she said. "So if you see a child that all of a sudden becomes withdrawn or fearful of a certain person or situation, that's something you need to communicate with that child about. You might see a child that's dressed inappropriately for the weather -- like it's 95 degrees here in Alabama and their in long sleeves and long pants. That could be covering up physical abuse signs."
"Ask questions if they feel like something isn't right," said Dawson. "A lot of kids are just waiting for that question of, 'Is everything okay?' to be able to tell their story... Within that, it's opening up that dialogue of -- 'I'm going to believe you if you tell me something.'"
Both women say if an adult suspects child abuse, they should report it whether or not there's any evidence.
While most people think of teachers, doctors, and childcare workers as mandated reporters, Alabama law says any person who knows or has reasonable suspicion of child abuse if required to report it to DHR, law enforcement, or the District Attorney.
Get news alerts in the Apple App Store and Google Play Store or subscribe to our email newsletter here.
Copyright 2023 WBRC. All rights reserved.