Alabama lawmakers concerned over frequent Norfolk Southern train issues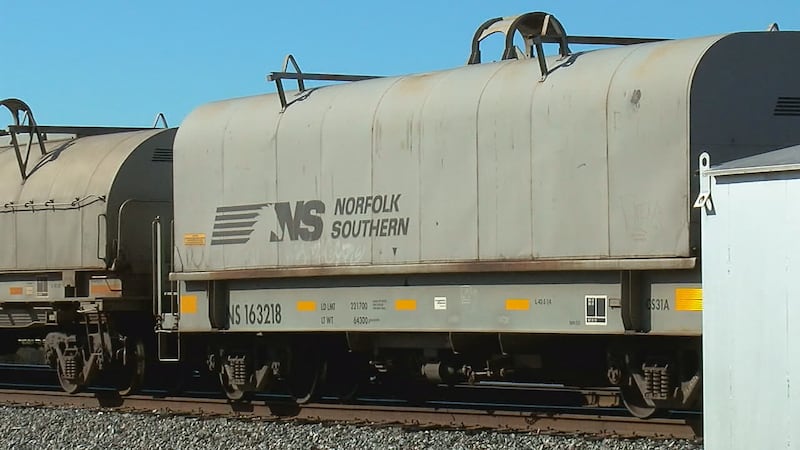 Published: Apr. 12, 2023 at 11:52 PM CDT
BIRMINGHAM, Ala. (WBRC) - Lawmakers are sharing their concerns and what could be done to address the frequent problems that trains are creating in Central Alabama.
Tuesday night, a rail car caught fire while parked on the tracks. Frequently, incidents of trains blocking neighborhoods or derailing in and around Birmingham happen too.
State Representative Juandalynn Givan and US Representative Gary Palmer are voicing concerns over Norfolk Southern's trains causing blockages and other potential risks. They say something needs to be done to protect the citizens dealing with these issues on a regular basis.
"I know it's presented a major problem for the towns, particularly small towns that have railways coming though, but we're also concerned about the overall safety of our rail system," said Rep. Gary Palmer.
He adds that solutions could come out of the Transportation Infrastructure Committee, adding there should be a "deep dive" into Norfolk Southern's safety protocol.
Rep. Givan says more safeguards should be added too.
"My question is: Why wait for the calamity to happen?" she asks. "Why wait for the catastrophic, cataclysmic occurrence to happen and then say woe is me? So do we put safeguards in place now?"
She has a few ideas of how to better the structure of the rail system. "The first thing I think we need to do is we need to find out what type of regulatory authority we have. There may have to be certain requirements put back in place and make sure someone is following those requirements as to what time these trains can move and they can move across the tracks at certain times," said Givan.
"I also think in terms of the small towns, where rail cars are coming through and tying up traffic, we may need to look at some changes to access to the railroad, access to the highways, to try and limit that as much as possible," said Palmer.
Norfolk Southern released the below statement to WBRC:
Since the implementation of our new operating plan last year, we've been studying the way trains operate across our network. With safety and continuous improvement at the forefront, we introduced a number of operational changes in March. This included a shift in the way some trains are built, with the goal of minimizing train incidents, including derailments, by managing potential in-train forces. Implementing those changes has temporarily impacted our service, resulting in some trains being stopped for extended periods. We never want to inconvenience a member of the community with a stopped train, and our teams work quickly to resolve these issues whenever they arise. We're confident that as we fully implement these changes to improve safety and service reliability, service will continue to improve over the next few months.
Rep. Danny Garrett introduced a bill in the legislature one year ago that would prevent trains from stopping on tracks and holding up traffic. Though the bill passed in the house, it died in the senate.
Get news alerts in the Apple App Store and Google Play Store or subscribe to our email newsletter here.
Copyright 2023 WBRC. All rights reserved.