Recent heavy rainfall impacts the Wiregrass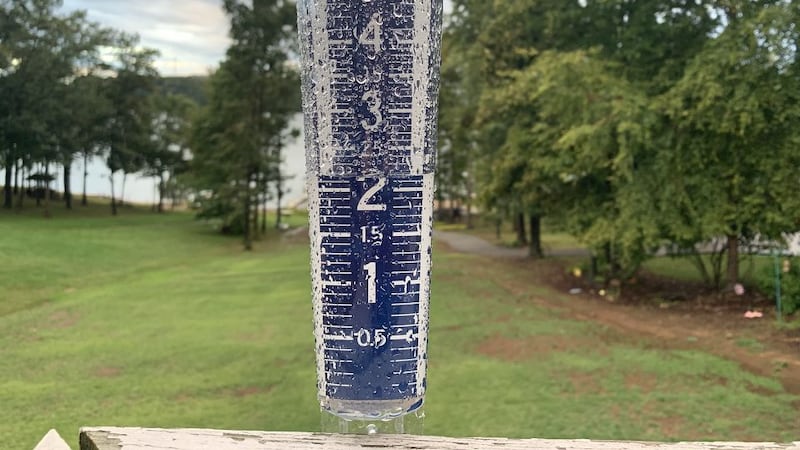 Published: Mar. 28, 2023 at 6:23 PM CDT
DOTHAN, Ala. (WTVY) - It's been quite a stormy stretch these last days of March throughout much of the Wiregrass.
Severe storms Saturday brought bad weather, including an EF0 tornado in Houston County near Ashford. Some of the storms brought big hail stones, and off and on heavy showers. Those downpours, however, closed the rainfall deficit at the Dothan Airport for the month of March.
Here are the stats from the Dothan Airport for the month of March, showing almost five inches of rainfall up to March 28th.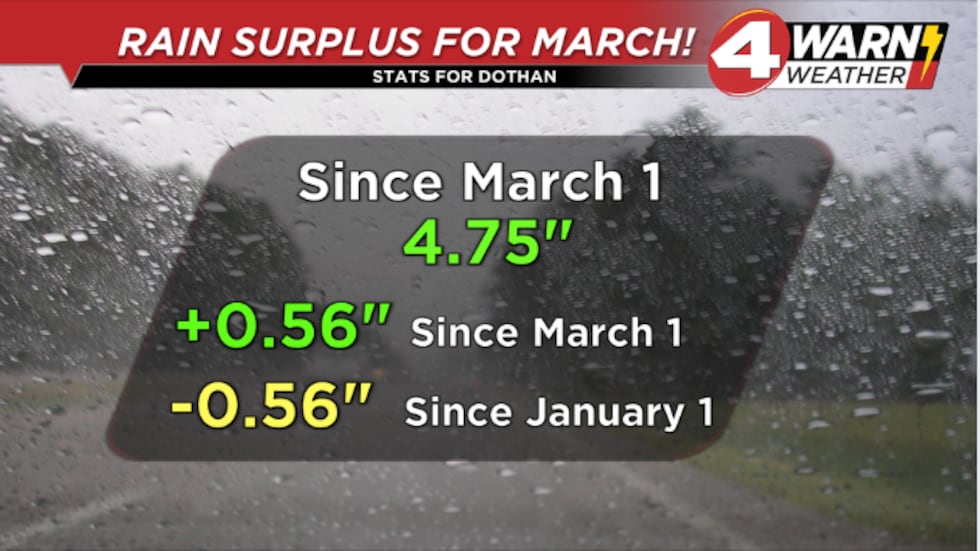 You can also look at surplus and deficit amounts throughout the year. Circled below is the amount of rain that fell at the Dothan Airport since the beginning of 2023. We are very close to a normal amount expected by this time in the year, falling short by just over half an inch.

The rainfall that fell between early Monday morning through Tuesday afternoon drew very impressive numbers! Here's a snapshot of Tuesday's rain, showing estimated bullseyes of 5-6 plus inches. Along and south of I-10 in Walton County took a hard hit with high amounts, courtesy of numerous showers and storms. There doesn't appear to be any square mile of land in the Wiregrass that missed the rain between Monday and Tuesday.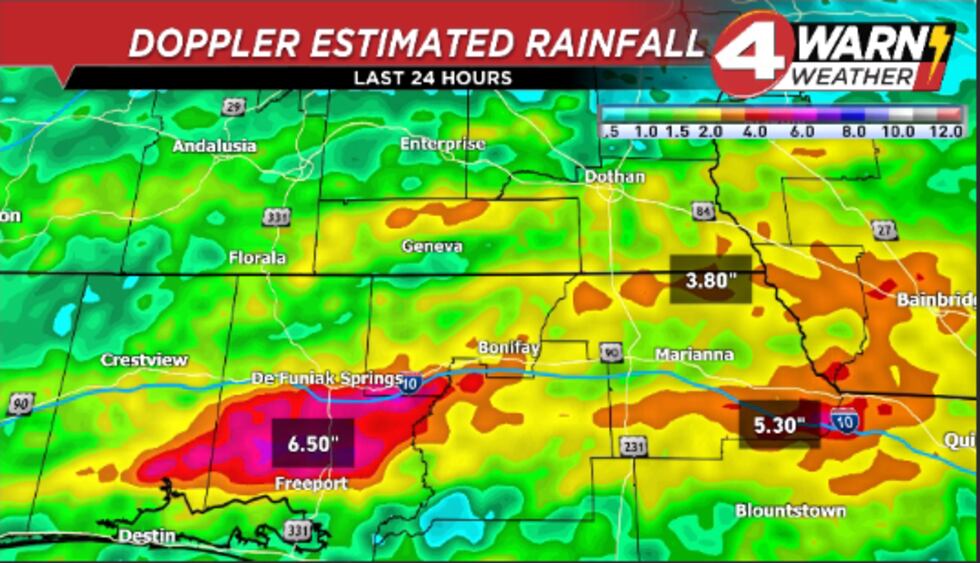 We will get a three day break from showers and storms, with Saturday, April 1st, being our next chance for some strong-to-severe storms.
Subscribe to our News 4 newsletter and receive the latest local news and weather straight to your email every morning. Get instant notifications on top stories from News 4 by downloading our mobile apps.
Copyright 2023 WTVY. All rights reserved.