U.S. Marshals Service train law enforcement in Birmingham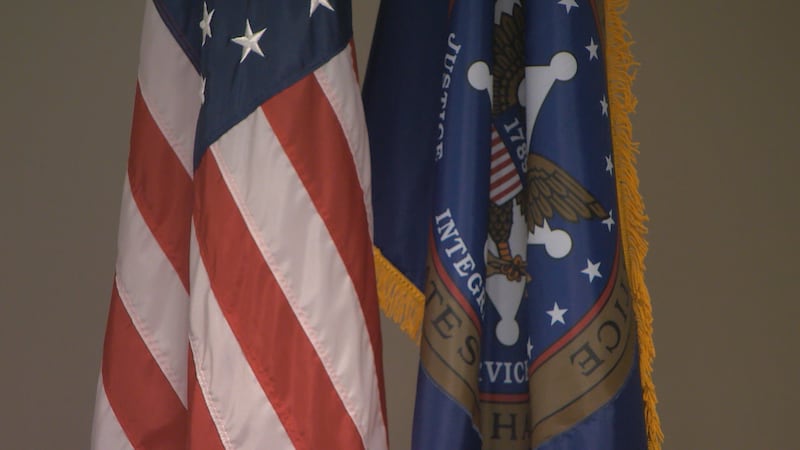 Published: Mar. 24, 2023 at 8:29 PM CDT
BIRMINGHAM, Ala. (WBRC) - Dozens of law enforcement officers were in Birmingham this week participating in five days of training put on by the U.S. Marshals Service.
Leaders say their main goal for the classes is to better prepare officers for potentially dangerous, real-world scenarios.
"We're seeing violent crime go up and corresponding with that is also violence against law enforcement," said Ronald Davis, the U.S. Marshals Services 12th Director.
He calls the trend troubling.
"I've had to visit at least five deputies and task force officers who have been shot or seriously wounded in the line of duty in just less than 1.5 years," he adds. "What can we do to mitigate risk? What can we do to reduce deadly encounters?"
Deadly encounters for law enforcement and the public. They say the answer is training. The U.S. Marshals Service says the Officer Safety Training focused on how to process information and perform under high-stress scenarios, like an ambush.
The scenarios are designed to enhance the skills and preparedness of officers to handle potentially dangerous encounters and keep everyone safe.
"The more critical thinking skills we can develop through this, the safer you and our communities will be so I hope you continue to do this," said Training Division Assistant Director Matthew Hershey.
He also reminded officers to focus on their mental health while out in the field.
"Take care of yourself," he added. "Okay? As we talked about in emotional survival, I can't say it enough that we need to take the time to take care of ourselves."
24 law enforcement officers completed the training this week in Birmingham from 15 departments across 10 different states.
Get news alerts in the Apple App Store and Google Play Store or subscribe to our email newsletter here.
Copyright 2023 WBRC. All rights reserved.