Dothan Leisure Services offering Kids Spring Break Camp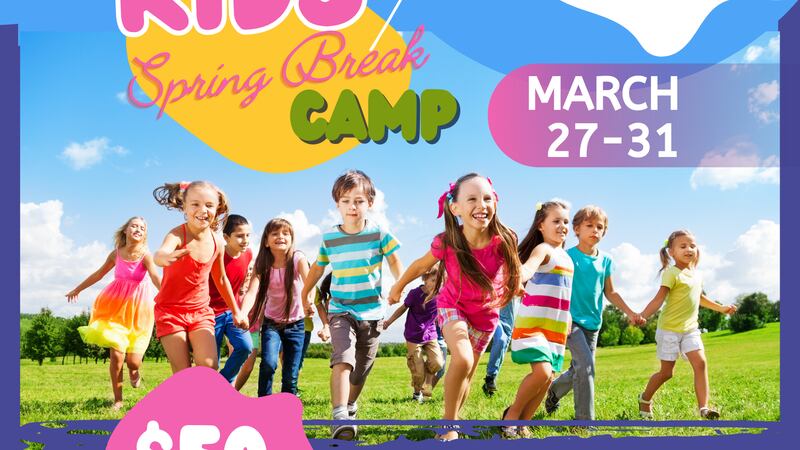 Published: Mar. 17, 2023 at 11:54 AM CDT
DOTHAN, Ala. (WTVY) - Spring Break is coming up for many schools in the Dothan area but now is the time for parents to make plans to accommodate with your student's schedule.
Dothan Leisure Services is offering a Kids Spring Break Camp to help parents looking for a childcare option.
It will be held March 27th through the 31st from 7:30 a.m. to 5:30 p.m. at Westgate Recreation Center and Wiregrass Recreation Center.
They said spots are limited. There is a $50 fee is per child, this covers the entire week.
Throughout the week students will go on field trips, take part in organized recreational games, and arts and crafts.
One of the field trips is a visit to Landmark Park that will highlight the pioneer experience on the farm, an insect program, interactive hiking, and a visit to the old-fashioned drug store. The other is a trip to Axtion Air Trampoline Park.
Lunch and snacks will not be provided at the camp. Dothan Leisure Services asks for parents to pack their child a cold lunch, water bottle and snack daily.
Click here to sign up.
If you need assistance or have questions about the program, please contact John Milner at (334)615-3764 or jmilner@dothan.org.
Subscribe to our News 4 newsletter and receive the latest local news and weather straight to your email every morning. Get instant notifications on top stories from News 4 by downloading our mobile apps.
Copyright 2023 WTVY. All rights reserved.