News4 Presents: Restaurant Rumble 2023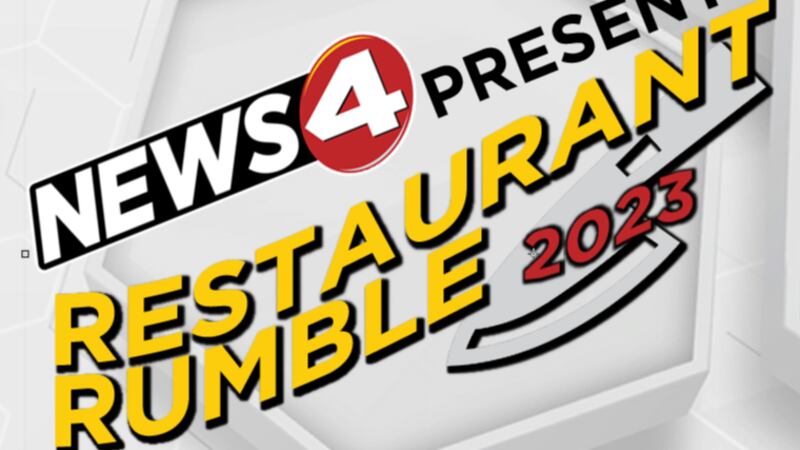 Published: Mar. 14, 2023 at 3:16 PM CDT
DOTHAN, Ala. (WTVY) - Recently, we at News4 took to our social media with a simple task: asking our viewers what their 3 favorite Wiregrass area restaurants are.
It's simple enough, and so simple in fact that we ended up seeing that post shared dozens upon dozens of times, and hundreds of submissions put in. Once the dust settled, we had over 160 locally owned and operated eateries given a shout out by the News4 audience.
But we had a plan in mind beyond that social media post, we wanted to do more.
Using the list of submitted restaurants and the amount of times those restaurants were submitted, we cut that list down from 160+ to just 64. And with that...it's March, madness is in the air, brackets are ready to be busted out.
News4′s Restaurant Rumble was born. And now 64 of the most loved Wiregrass restaurants will go toe-to-toe from now until the end of March, with the end goal being 1 eatery standing tall as the top dog in the Wiregrass.
We want you to be involved in who emerges victorious, so fill out the bracket and make your choices. Those choices go to help the restaurant against their opponent so they can move on to the next round.
The round dates are as follows:
Round of 64 - March 14 12:00 a.m. - March 16 11:59 p.m.
Round of 32 - March 17 12:00 a.m. - March 19 11:59 p.m.
Sweet 16 - March 20 12:00 a.m. - March 22 11:59 p.m.
Elite 8 - March 23 12:00 a.m. - March 25 11:59 p.m.
Final 4 - March 26 12:00 a.m. - March 28 11:59 p.m.
Restaurant Rumble Championship - March 29 12:00 a.m. - March 31 11:59 p.m.
You can submit your picks below or by clicking here.
Subscribe to our News 4 newsletter and receive the latest local news and weather straight to your email every morning. Get instant notifications on top stories from News 4 by downloading our mobile apps.
Copyright 2023 WTVY. All rights reserved.