Lauderdale Co. kidnapping suspect cleared from hospital, arrested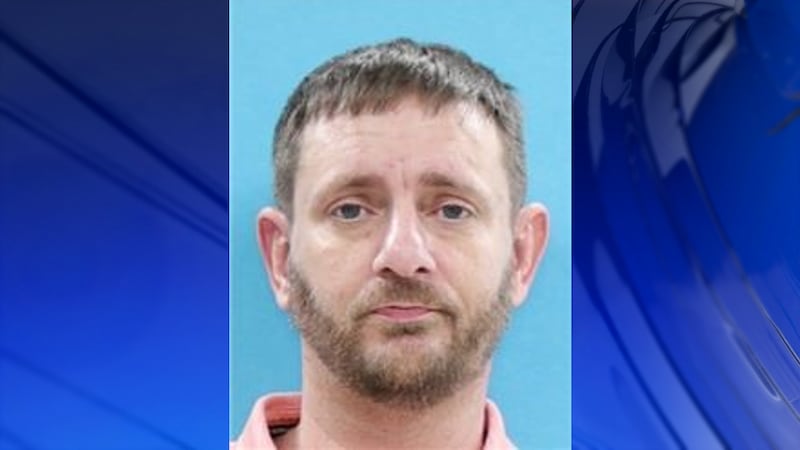 Published: Mar. 11, 2023 at 3:48 PM CST
|
Updated: May. 1, 2023 at 2:25 PM CDT
LAUDERDALE Co., Ala. (WAFF) - A Gadsden man was arrested Friday after allegedly kidnapping his ex-girlfriend's mother.
According to the Lauderdale County Sheriff's Office, Jason Burns, 43, was detained around midnight Friday night. Burns was hospitalized Friday after officials believe he attempted to over-dose on narcotics.
According to an official with the Lauderdale County Sheriff's Office, Burns was cleared from the hospital Tuesday and promptly arrested.
Officials say they received calls around 2:41 p.m. Friday from someone stating their mother had been kidnapped at gunpoint and was being held as a hostage. Deputies with the Lauderdale County Sheriff's Office responded to the scene and discovered forcible entry. Deputies were unable to locate anyone inside.
The Lauderdale County Sheriff's Office then requested help from the FBI and the U.S. Marshalls. Soon after, law enforcement was able to begin monitoring calls between the suspect and his ex-girlfriend. In the calls, the suspect stated that he had taken the mother and would kill her unless the ex-girlfriend met him in a trade-off.
According to the Lauderdale County Sheriff's Office, the suspect also threatened "suicide by cop" and threatened to kill the hostage if law enforcement tried to stop him.
Authorities say they were able to track the suspect through his communication with his ex-girlfriend. Law enforcement was able to track him as he returned to his home in Gadsden, at which time authorities were able to rescue the hostage.
Officials believe Burns attempted to over-dose on narcotics when law enforcement arrived on the scene. Burns was taken to a local Gadsden hospital where he is being treated and guarded by Lauderdale County deputies who will arrest him following treatment.
Burns is being charged with first-degree kidnapping and first-degree burglary, domestic violence, harassment, reckless endangerment, menacing and criminal mischief.
The case was bound to a grand jury on May 1.
Click Here to Subscribe on YouTube: Watch the latest WAFF 48 news, sports & weather videos on our YouTube channel!
Copyright 2023 WAFF. All rights reserved.