Dothan registered dietician gives tips for balanced meals beyond National Nutrition month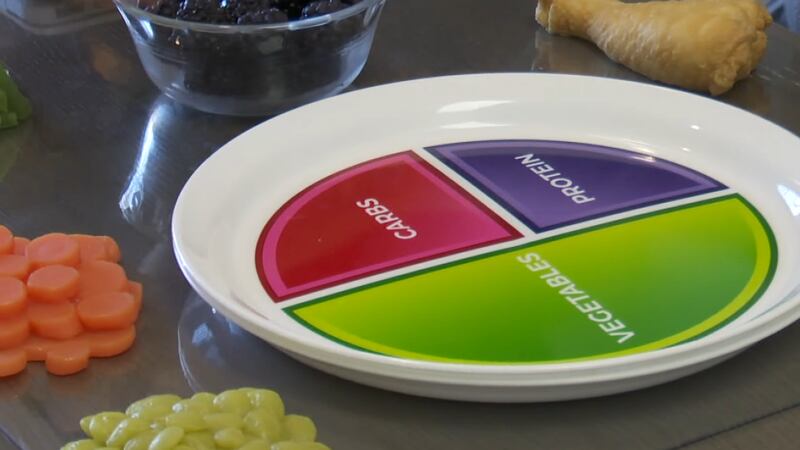 Published: Mar. 6, 2023 at 2:18 PM CST
DOTHAN, Ala. (WTVY) - The Academy of Nutrition and Dietetics is working to motivate everyone to have "Fuel for the Future." It is part of their 50th annual national nutrition campaign.
This year's focus is putting eating with the environment in mind at the forefront.
Jessie White is a registered dietician in Dothan. She challenges you to take part in the national focus by shopping for foods that have less packaging, locally grown and eating more plants.
White said this month is all about highlighting nutrition and creating healthy habits that can last year-round.
She's the founder of Nourished Nutrition Consulting. She said her go-to tips when it comes to eating nutritious meals: plan and shop ahead and use ingredients you have on hand.
Her favorite way to plan a well-balanced meal is using the "plate method."
"You want half of your meal or half of your plate to be those non-starchy veggies," White said. "That's things like broccoli and you know salad. That's one of the easiest things to do that with is salad. Cabbage and kale, and the different leafy green vegetables are a great way to incorporate those non-starchy veggies. We want about a fourth of our plate to be protein. That can be a fish or lean chicken or lean beef or something like that. Then about a fourth of our plate to be some kind of higher fiber carbohydrate so that can be a sweet potato, or quinoa."
Another tip: keep it interesting and add variety by mixing in frozen and fresh foods.
White said the plate method can be adjusted to fit dietary restrictions. She said some health conditions do change some people's nutrient needs and that's where dieticians come in.
Subscribe to our News 4 newsletter and receive the latest local news and weather straight to your email every morning. Get instant notifications on top stories from News 4 by downloading our mobile apps.
Copyright 2023 WTVY. All rights reserved.