Capital murder suspect enters plea agreement for lesser charge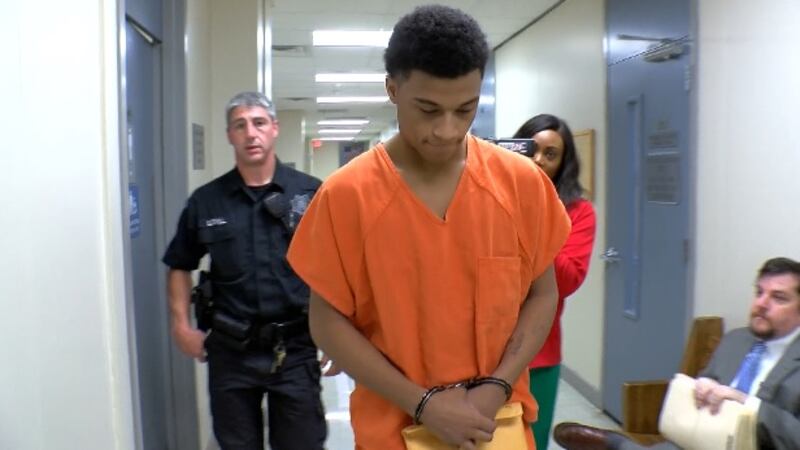 Published: Mar. 6, 2023 at 8:47 AM CST
HUNTSVILLE, Ala. (WAFF) - A man accused of shooting and killing a 19-year-old woman in 2019 after a drug deal went bad has entered a plea agreement for a lesser charge.
Jaylon Draper was charged with capital murder in 2019 after shooting and killing Samantha Coyner.
Draper, his cousin Joseph Earls and two other men met with Coyner and two other people to buy drugs at a gas station on South Memorial Parkway in April 2019. Investigators in the case believe Draper and the other men were planning to rob people for marijuana.
The men went to the gas station with fake money to buy drugs from Coyner and the people who were with her. The sellers did not fall for it and left.
Draper and the other men followed them in their car and when both cars stopped at the intersection of Hillwood Drive and Chicamauga Trail, shots were fired. Coyner was driving one of the vehicles and was shot in the head.
In court, one of the men in the vehicle testified that Earls and Draper had each fired the gun 5-6 times. Earls told investigators that he handed the gun to Draper who said he hit someone.
Court documents show Draper who was facing a capital murder charge entered a plea agreement in which he pleaded guilty to a lesser murder charge. With the plea, Draper was sentenced to 25 years in the state penitentiary.
According to court records, Draper will be awarded time served which totals just under three years.
Click Here to Subscribe on YouTube: Watch the latest WAFF 48 news, sports & weather videos on our YouTube channel!
Copyright 2023 WAFF. All rights reserved.