Former Ala. attorney sentenced in 2020 deadly distracted driving wreck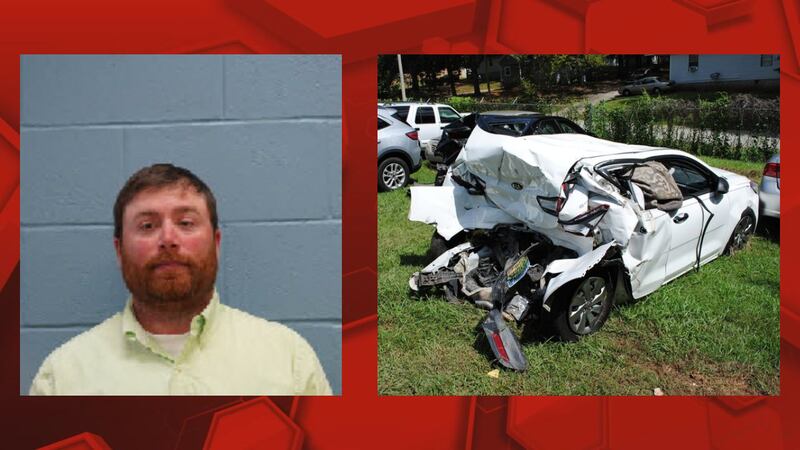 Published: Feb. 22, 2023 at 6:23 PM CST
LEE COUNTY, Ala. (WTVM) - A former Alabama attorney is sentenced following pleading guilty to reckless manslaughter in the 2020 death of Thomas Ralston.
According to the Lee County District Attorney's (DA) Office, Nicolas Palerino pleaded guilty to the death of Thomas Ralston, Jr.
On Sept. 1, 2020, the Opelika police were called to a crash scene on I-85 near exit 58. Evidence shows that Ralston, Jr. was already stopped due to an unrelated wreck before the defendant slammed into the victim's Kia Rio at high speed.
The DA says the crash caused the Kia to hit the back of another vehicle and flip into the median. Ultimately, Ralston, Jr. was pronounced dead at the scene.
During the investigation, a forensic evaluation revealed Palerino was actively viewing several social media apps, including Facebook, Snapchat and Instagram, before and at the time of the deadly wreck, for over five minutes until the impact.
Investigators also say the defendant's airbags showed him traveling at almost 80 mph, and he did not brake before the crash.
Following his indictment, the former attorney pled guilty to the charges in February of this year and was sentenced to serve 15 years, split to serve one in Lee County Detention Center. Additionally, he will serve two years of unsupervised probation and pay a $1,000 fine.
Copyright 2023 WTVM. All rights reserved.