Lice cases on the rise in Central Alabama, according to experts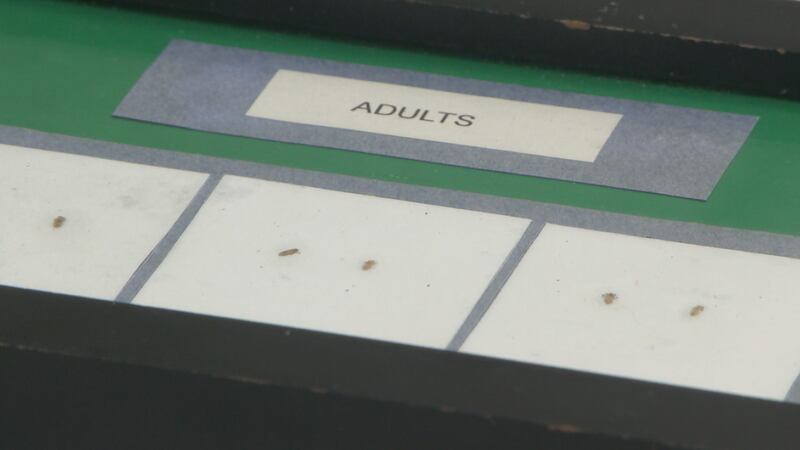 Published: Feb. 9, 2023 at 10:16 PM CST
BIRMINGHAM, Ala. (WBRC) - You'll want to check your kid's scalp because more lice are popping up on heads all over Central Alabama.
Most people associate itchy heads with lice, but experts at a lice treatment center in Bessemer say that's not always the case.
"It's every school system," said John Powell. "It's every school and it's just spreading."
Powell is the president and owner of The Lice Place and he says the spread is happening fast.
"We've just seen a real uptick, especially over the last few years with COVID, social distancing, kids not going to school, not going to spend the night parties and so the lice population actually went way down and now it's just come back with a vengeance," explained Powell.
Powell believes lice activity has more than tripled in the last year and they're generally filled with patients throughout the day.
Casey Pylant, the owner of Lice Clinics Of Birmingham says they've also noticed an uptick over the past few months.
"We have been seeing whole families with lice in almost every member of the house with the exception of dads," said Pylant.
She also added they're seeing children from many schools in the area, including Mountain Brook and Crestline.
"The good thing about the bug is it doesn't spread any disease," said Powell. "It doesn't make you sick. It's just a nuisance."
Powell says it's a parasite, feeding only on human blood. He says they cannot live on other surfaces like countertops or floors and the spread typically happens head to head, like while hugging or taking a selfie together.
Typically, it can take 4-6 weeks before the host even notices, he explains.
"Some people have an allergic reaction to the saliva of their bug but only 50 percent of the people itch," he said. "You'll see your child scratching behind his head or over his ears. That's normal. That's a great sign to look for but because they don't itch doesn't mean they don't have it because they may not be allergic."
Unfortunately, Powell says though there are more bugs now, they are also harder to get rid of.
Pylant called them "super lice," adding they are more resistant to over the counter treatments.
"The bug has now become immune to all pesticides, all prescriptions, so the only way to get rid of them now is to just physically remove them," said Powell "You have to get a great lice comb and then it's just a matter of technique -- comb, comb, comb until you pull everything out."
Powell had one more interesting tip: lice do not like the smell of mint, so finding a good mint-smelling shampoo or spray could be a good preventative.
Get news alerts in the Apple App Store and Google Play Store or subscribe to our email newsletter here.
Copyright 2023 WBRC. All rights reserved.