Florida mass shooting suspect killed during police pursuit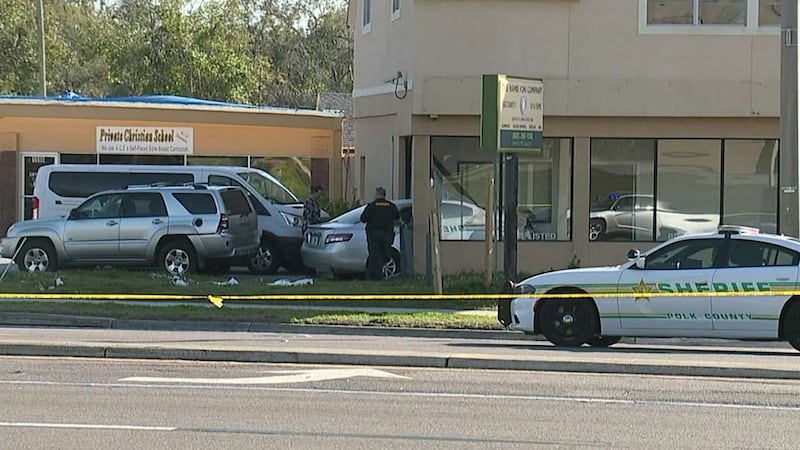 Published: Feb. 7, 2023 at 7:38 AM CST
|
Updated: Feb. 7, 2023 at 12:03 PM CST
WINTER HAVEN, Fla. (AP) — A man suspected in a mass shooting in central Florida last month was fatally shot by a police officer following a long chase and a carjacking, authorities said.
The car driven by Alex Greene, 21, eventually crashed into a business in Winter Haven. That's a short distance from Lakeland, where 11 people were injured in the Jan. 30 shooting, Lakeland Police Chief Sammy Taylor said.
"We are very confident he was in fact involved; to what extent we don't know yet," Taylor said.
Taylor said detectives had hoped to bring Greene in on an outstanding burglary warrant to talk to him about the shooting on Jan. 30 in a neighborhood near downtown Lakeland, about 30 miles (50 kilometers) east of Tampa.
As investigators from the Lakeland Police Department, the federal Bureau of Alcohol, Tobacco, Firearms and Explosives, and the Florida Department of Law Enforcement conducted surveillance, Greene got into a pickup truck and started to drive away, Polk County Sheriff Grady Judd said during a news conference.
Lakeland police went in pursuit along a heavily traveled road.
Police Capt. Eric Harper was driving an unmarked vehicle and tried to stop Greene "so that we don't have this pursuit on a very busy road," Judd said.
He did a successful pit maneuver, and Greene got out of the vehicle and started running into traffic.
"Why he and the captain weren't run over is just the grace of God, because traffic was all over the place," Judd said.
When Greene realized he couldn't get away, he ran toward a restaurant where a woman was standing outside her car with the doors open, Judd said. The woman saw Greene, slammed the passenger door and tried to shut the driver's side door.
Greene pushed the woman away and got into the car, Judd said. Harper approached with his gun drawn, yelling commands for Greene to stop and show his hands, police said in a news release Tuesday.
"Captain Harper was also loudly identifying himself as a police officer," according to the release.
"The suspect takes off in her car, drives toward Capt. Harper, who shoots six times," Judd said. The car continues down a road, weaves through flower beds and crashes into a building."
Law enforcement officials pulled Greene from the car and started performing CPR. He was taken to a hospital, where he was declared dead.
"No one else was injured in the pursuit, which we are all grateful for," Judd said.
Greene had 10 previous felony charges dating back to 2013, including fleeing to elude law enforcement, battery on a law enforcement officer, possession of weapons and resisting arrest, Judd said. He had an outstanding warrant for burglary and conspiracy to commit burglary.
During a search of the vehicle Greene was driving when he initially fled from officers, investigators found 28 grams (1 ounce) of cocaine, marijuana, a Glock .357 handgun and $2,813 in cash, according to a news release sent Tuesday. Greene was carrying another $5,833 in cash.
An investigation into the shooting is being handled by the region's Deadly Incident Task Force.
Two people were critically injured in the Jan. 30 shooting, while the wounds of the other eight victims weren't considered life-threatening. The victims were men ages 20 to 35, police said.
A vehicle drove through the neighborhood that afternoon, and suspects opened fire from all four car windows, police said. Officials did not provide details about any other suspects in the shooting.
Officials said they believe the shooting was a "targeted attack."
Copyright 2023 The Associated Press. All rights reserved.