10 million assets of unclaimed property available in Alabama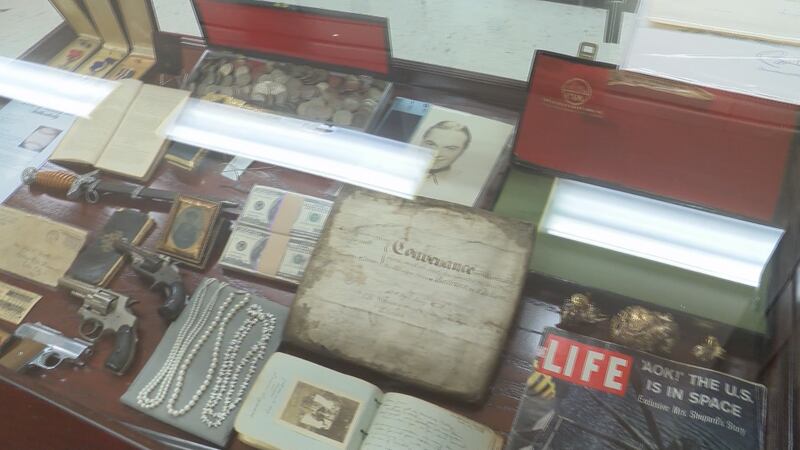 Published: Feb. 1, 2023 at 7:54 PM CST
|
Updated: Feb. 1, 2023 at 10:22 PM CST
MONTGOMERY, Ala. (WSFA) - Wednesday was National Unclaimed Property Day, and state Treasurer Young Boozer is reminding Alabamians to claim their valuable belongings.
"People need to know about unclaimed property, and if they have it, we want them to claim it as quickly as possible," said Boozer.
Boozer says the state currently has 10 million assets worth a total of $1 billion. There is $77 million worth of unclaimed assets in the WSFA 12 News viewing area alone.
"On an annual basis, the holders of those assets send them to us when they've lost contact, people that are the owners, and they're required to send them to us, and then what we try to do is we do our best to try to locate them and return the money," said Boozer.
If you step inside the unclaimed assets vault in the state Capitol, you might think you were in a museum. There are stacks of cash, jewelry, military medals, family photos and even a baseball signed by Babe Ruth.
Boozer said he's seen it all. He said, "The most unusual one that I'd like to talk about is that years ago we got a 60-pound rock."
Items that have been with the state for an extended amount time are auctioned off, like that unusual rock. It went for $600.
"What happens is that whatever we get for that item then becomes the value of the unclaimed property for the person," said Boozer.
Boozer's office is currently sending out 20,000 letters to those believed to have assets in the vault.
To find out if you have unclaimed assets, go to treasury.alabama.gov.
Sign up for the WSFA Newsletter and get the latest local news and breaking alerts in your email!
Copyright 2023 WSFA. All rights reserved.