Alabama's unemployment rate up slightly in December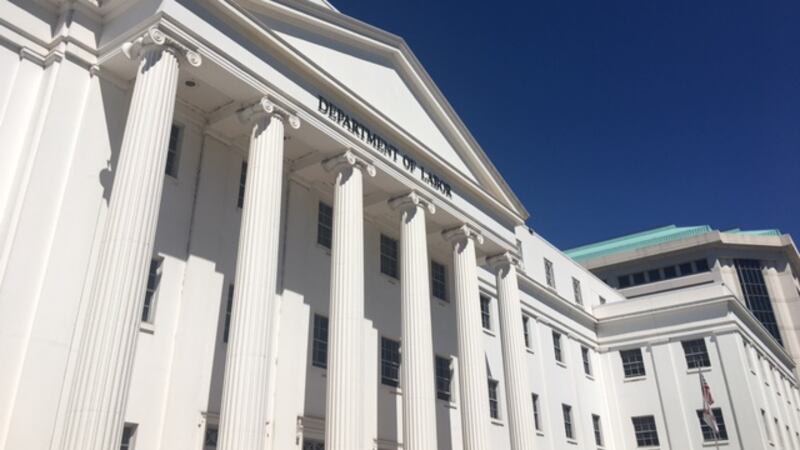 Published: Jan. 20, 2023 at 10:37 AM CST
MONTGOMERY, Ala. (WSFA) - Alabama's unemployment rate for the month of December rests at 2.8%, up slightly from November's 2.7% but lower than December 2021′s rate of 3.1%.
According to Gov. Kay Ivey, the rate represents 63,412 unemployed persons, compared to 63,004 in November and 69,434 in December 2021.
"As we close out our economic reporting for 2022, I'm pleased to say that Alabama has recovered well from the pandemic and has maintained positive momentum throughout the year," said Ivey. "We broke records all year long, reminding everyone that Alabama is the best place to live, work and open a business. Our wages are up, jobs are plentiful and still growing and we're seeing some of our highest employment in major sectors in more than a decade. I couldn't be more proud of the progress we've made."
Over the year, wage and salary employment increased 55,900, to 2,120,500, a new record high, with gains in the education and health services sector (+15,400), the professional and business services sector (+12,700), and the government sector (+8,600), among others.
"Our economy is supporting more jobs than ever before, with the addition of nearly 56,000 jobs since last year," said Alabama Department of Labor Secretary Fitzgerald Washington. "This represents over-the-year job growth of 2.7%, which, excluding immediate pandemic recovery, is one of the highest job growth rates in more than 20 years. Also, we've got record high employment in the trade, transportation, and utilities sector, and more people have been working in the manufacturing and construction sectors since 2008."
Counties with the lowest unemployment rates are Shelby County at 1.5%, Cullman County at 1.6%, and Morgan and Marshall Counties at 1.7%. Counties with the highest unemployment rates are Wilcox County at 9.1%, Clarke County at 6.6%, and Dallas County at 5.3%.
Not reading this story on the WSFA News App? Get news alerts FASTER and FREE in the Apple App Store and the Google Play Store!
Copyright 2023 WSFA. All rights reserved.