PETA calls for retirement of UGA mascot after recent championship win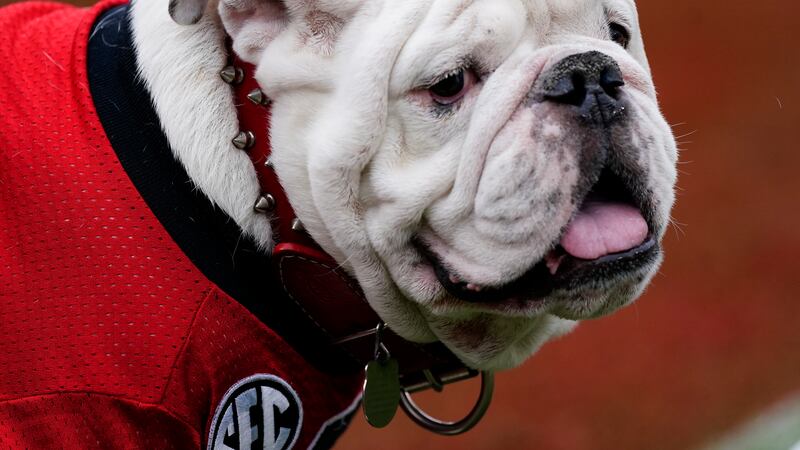 Published: Jan. 17, 2023 at 12:33 PM CST
ATHENS, Ga. (Gray News) – After the University of Georgia's recent championship win over Texas Christian University, People for the Ethical Treatment of Animals (PETA) sent a letter to the UGA president urging him to retire the school's English bulldog mascot, Uga.
The organization stated the school's use of Uga drives demand for breathing-impaired breeds like pugs, boxers and English bulldogs.
In the letter, PETA cited several studies that indicate these dogs are bred to have deformities that cause labored breathing, snorting, coughing, gagging, tiring easily and fainting.
"Many can't even go for a walk or chase a ball without gasping for air," PETA wrote.
PETA's motto reads in part, that "animals are not ours to use for entertainment."
The organization said that Uga is not a toy to be carted to chaotic football stadiums across the country.
Instead, PETA is asking the university's president to replace Uga with a human mascot who can support the team in a "winning way."
Copyright 2023 Gray Media Group, Inc. All rights reserved.