Prattville CR 43 neighbors dealing with EF-3 tornado destruction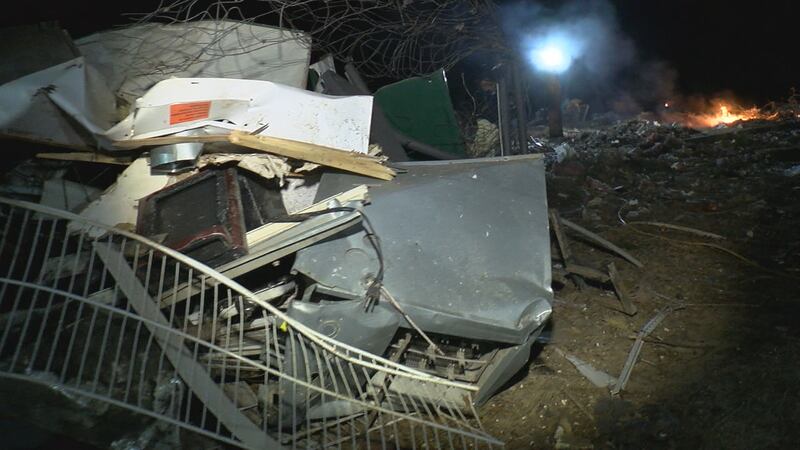 Published: Jan. 13, 2023 at 10:37 PM CST
PRATTVILLE, Ala. (WBRC) - Homeowners living on County Road 43 in Prattville are working to clear up the debris and destruction left by Thursday's EF-3 tornado.
Just days ago, three mobile homes were standing in an area off the road. Family members tell WBRC FOX6 the four people living within them were injured during the storm.
"Thankful that God was able to help my aunts and my cousins live because looking at all this -- that's something impossible," said Litzy Turcios. "Two of my aunts got injured. One just got cleared. She's at the house trying to rest up. The other one is waiting to get surgery tomorrow and then the two babies are at Birmingham trying to heal."
While they're healing, Turcious says family members and community members, including those from their church, were working Friday to clear what debris they could.
"We've been trying to clean up all this mess, trying to see if we can rebuild my aunt's house," she adds. "We had three houses out here and the tornado just took them out."
She was at her high school when the storms hit and says she felt helpless, being so far away from her family.
"It hurts us because you know I'm the oldest cousin here and it hurts to see my cousins go through panic attacks and to their mom and siblings. It really hurts me knowing I can't heal that."
A GoFundMe was created to help the family.
Just next door, another family is dealing with extensive damage outside their home. The storm ripped and toppled massive trees in their front lawn. The homeowners say they heard and even saw the storm as it was approaching.
"I went out and looked out the front door," said John Cox. "The tornado was going across the front yard so I said, 'Yeah it's time to go to the safe place.'"
While John Cox was making his way inside, his wife Cindy was already in that safe place. She says she grabbed her small dog and waited out the storm in the closet.
"I heard the loud noise, like the train going," she described. "It was real loud and I felt the house shake when it was over us."
Though the Cox house remains mostly intact, extensive damage could be found outside. Their air conditioner was toppled over and a power pole was snapped in half. Cindy said all of the lawn furniture and the storage building were missing.
"We come through all right," said John. "There's people that had it much worse than us so we're blessed that we were here and didn't get hurt."
Even with the damage, they're still feeling thankful because material things and be replaced but human lives cannot.
Get news alerts in the Apple App Store and Google Play Store or subscribe to our email newsletter here.
Copyright 2023 WBRC. All rights reserved.