Birmingham pub posts drug awareness sign: 'If you're going to use cocaine…test it with fentanyl test strips'
Published: Jan. 10, 2023 at 6:07 PM CST
|
Updated: Jan. 11, 2023 at 10:15 AM CST
BIRMINGHAM, Ala. (WBRC) - Dave's Pub, located in Birmingham's Five Points South entertainment district, has taken a unique approach to creating drug awareness.
John Parker, owner of Dave's Pub says the sign is a bit tongue-in-cheek but is addressing a serious drug problem.
The sign, posted in the restroom, reads:
"Please! Don't use cocaine in the bathrooms! But if you're going to use cocaine…test it with fentanyl test strips. Ask your bartender with no judgment from us. – Dave's Pub, Management and Staff"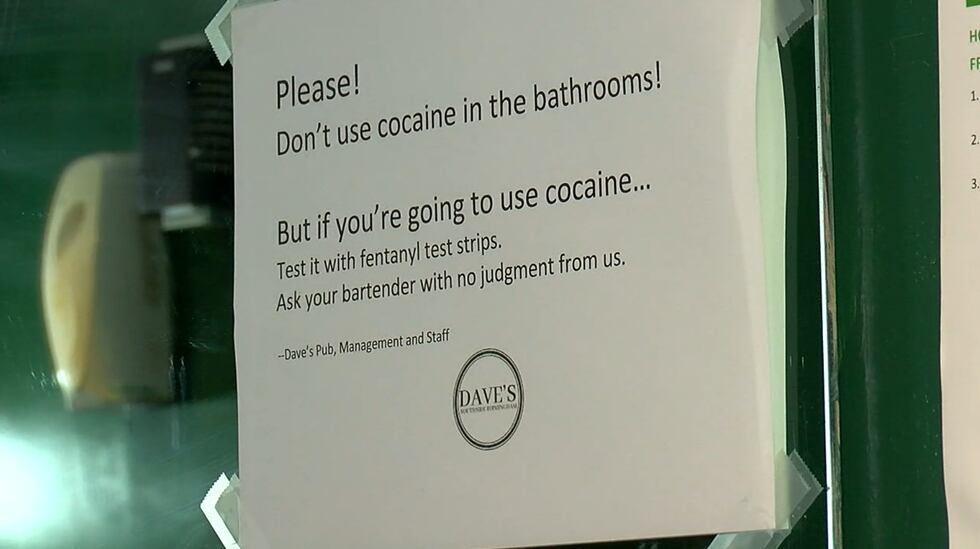 Parker said, "I was sick of hearing people dying and I've had friends die from the opioid crisis. And, I've had a friend die recently from an accidental overdose. I'm not condoning the use of cocaine by any measure whatsoever, but all sorts of people are doing it. So, we just thought the best thing to do is to offer them [test strips]. We've given away about 50."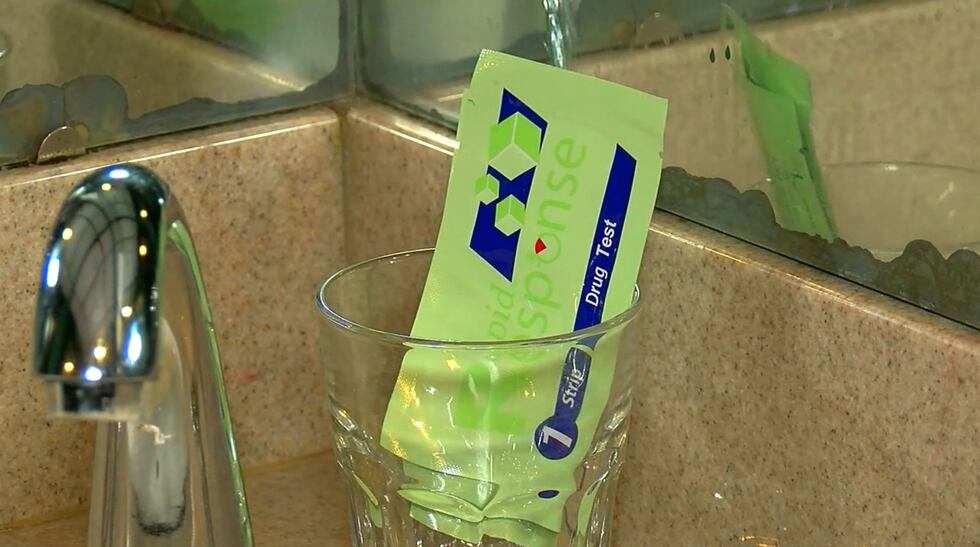 The fentanyl test strips are available in the restrooms. If the container is empty, Parker said customers can ask a bartender for a strip without any judgement.
For more information on fentanyl testing strips, and resources for substance abuse, visit jcdh.org.
Get news alerts in the Apple App Store and Google Play Store or subscribe to our email newsletter here.
Copyright 2023 WBRC. All rights reserved.