Status hearing date set for Alabama man accused of participating in Jan. 6 Capitol riot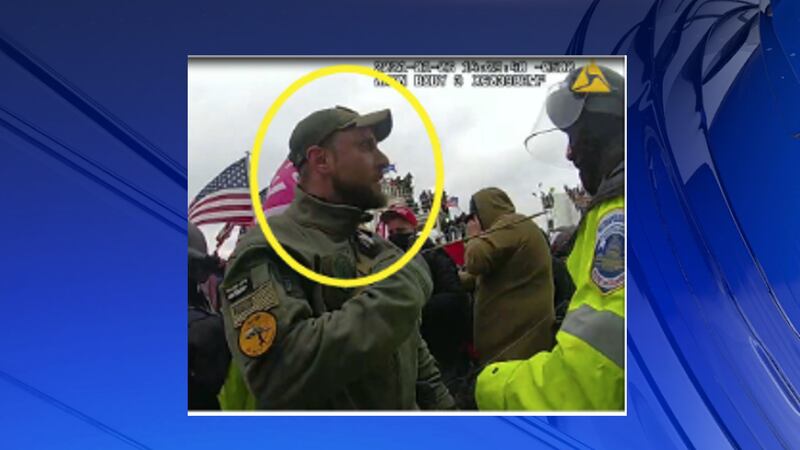 Published: Dec. 20, 2022 at 1:12 PM CST
|
Updated: Dec. 20, 2022 at 1:13 PM CST
HUNTSVILLE, Ala. (WAFF) - An Alabama man who was arrested on Dec. 13 for allegedly participating in the attack on the United States Capitol on Jan. 6, 2021, was in court Tuesday.
Bryan Smith was arrested on Dec. 13 and charged with entering and remaining in a restricted building or grounds with a deadly or dangerous weapon, disorderly and disruptive conduct in a restricted building or grounds, engaging in physical violence in a restricted building or grounds, disorderly conduct in a Capitol Building and parading, demonstrating or picketing in a Capitol Building.
In court Tuesday, Smith accepted the terms put forth by the court and the prosecution for his release and set a status hearing date. Smith must wear a GPS, stay away from Washington D.C., possess no weapons and not break any laws. He must also not have any contact with witnesses.
Any violation of the regulations set by the court will result in Smith's imprisonment.
During Tuesday's court session, the prosecution asked that Smith actively searches for a job. After being asked to do so, Smith and his lawyer said that he was recently fired following the arrest because his job requires security clearance for flying a helicopter.
Smith told the court that he will search for a job that does not require such clearance.
The prosecution asked that the defendant's right to a speedy trial be waived or temporarily delayed due to the size of the case and the amount of evidence that will be researched and uncovered going forward. The defense and the court agreed.
Smith will be on a probationary period at least until his status hearing which has been set for Feb. 23.
Copyright 2022 WAFF. All rights reserved.