Prepare now for dangerous cold coming to the Wiregrass
Published: Dec. 20, 2022 at 5:28 PM CST
DOTHAN, Ala. (WTVY) -
Just in time for Christmas weekend, some of the coldest temperatures in recent years will impact the Wiregrass starting Thursday night. An arctic front with air originating in northern Canada will reach the Gulf Coast Friday morning, setting the stage for a very cold end to December. Your weather team is declaring Friday and Saturday a 4Warn Weather Day to account for these conditions.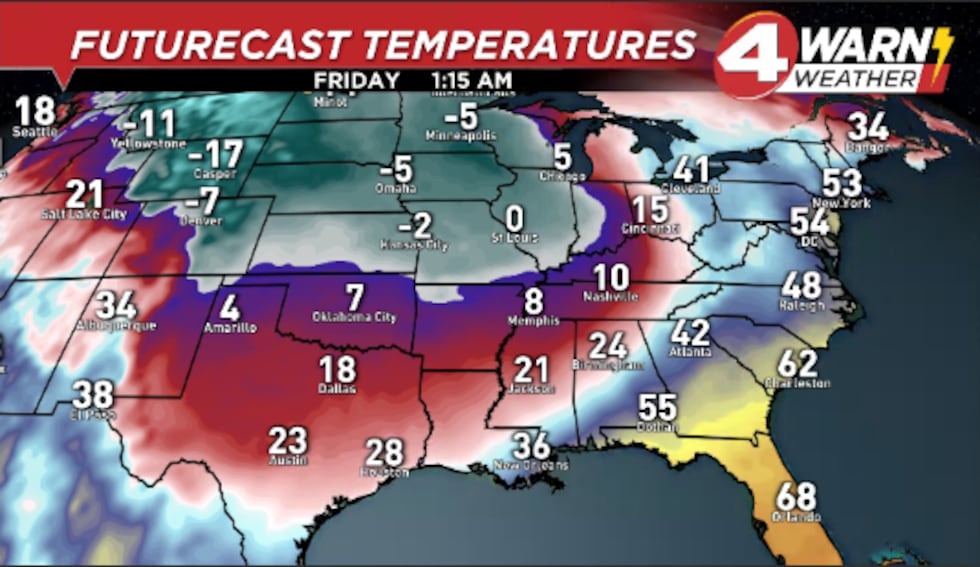 Subzero temperatures will pool into the Midwest and northern plains Thursday night, with teens reaching as far as the northern edge of the Wiregrass briefly Friday morning. This front will be very stout with a strong temperature gradient. There will be nearly a 40 degree drop in temperature from Thursday night into Friday morning.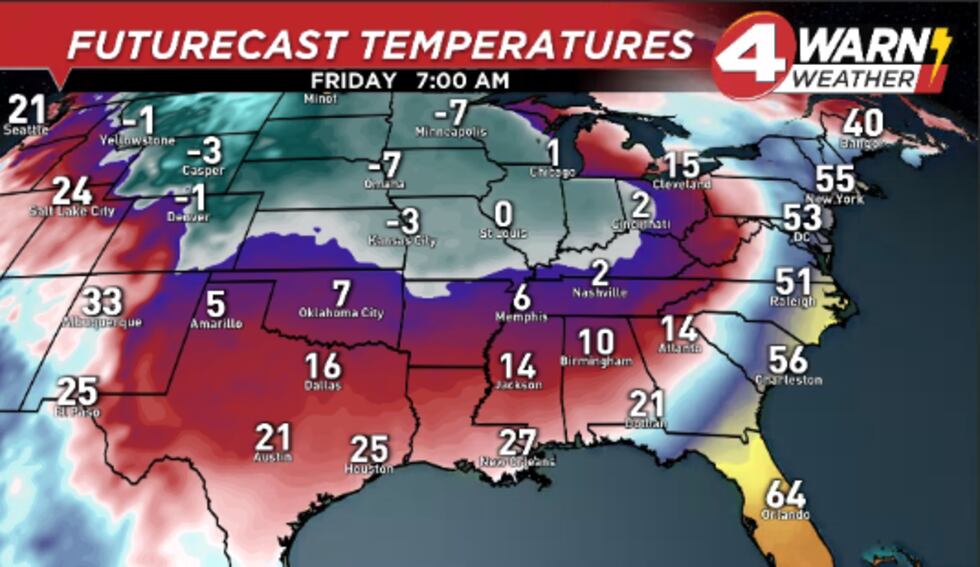 Wind gusts over 30 miles per hour will usher in the colder and drier air, leaving wind chills in the single digits for both Friday and Saturday morning. It's important to take necessary precautions to deal with cold such as this. Pets and people are some of the most important boxes to check on the list. Check on loved ones that could be in compromised situations regarding the cold, and also bring in the pets.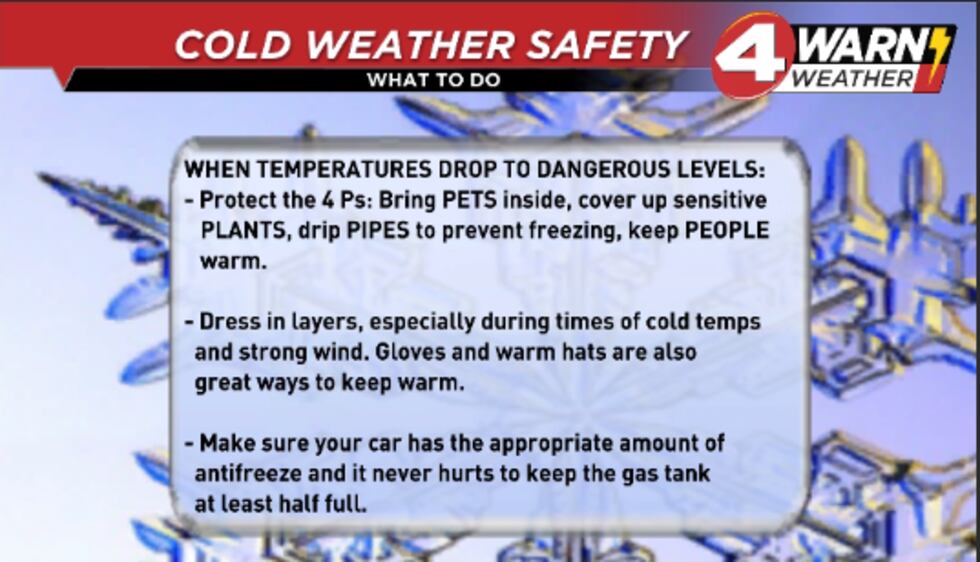 Dressing in layers is critical to being warm and comfortable when the mercury drops into the teens and 20s. A little preparation goes a long way! Stay safe and keep up to date by frequently checking our forecast on the 4Warn Weather app and online.
Subscribe to our News 4 newsletter and receive the latest local news and weather straight to your email every morning. Get instant notifications on top stories from News 4 by downloading our mobile apps.
Copyright 2022 WTVY. All rights reserved.