LOOK: Police officer helps free hawk from car's grill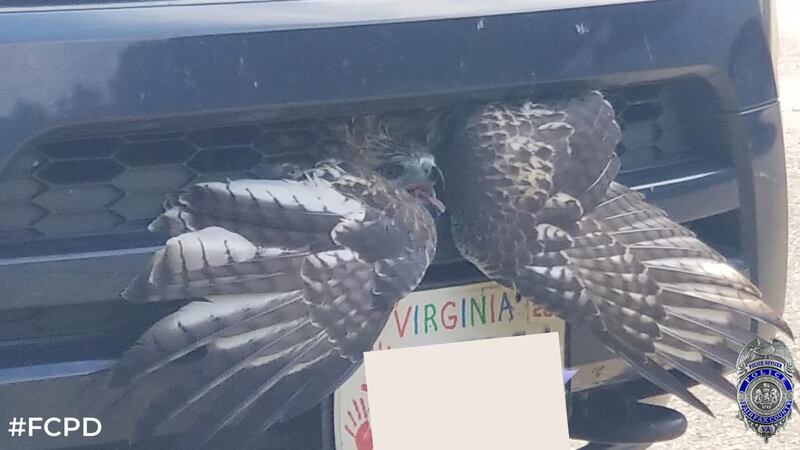 Published: Aug. 31, 2022 at 1:27 PM CDT
FAIRFAX COUNTY, Va. (Gray News) – A police officer in Virginia is being praised for helping a hawk caught in a car's grill get free.
The Fairfax County Police Department posted photos on their Facebook page detailing Officer McLemore's efforts.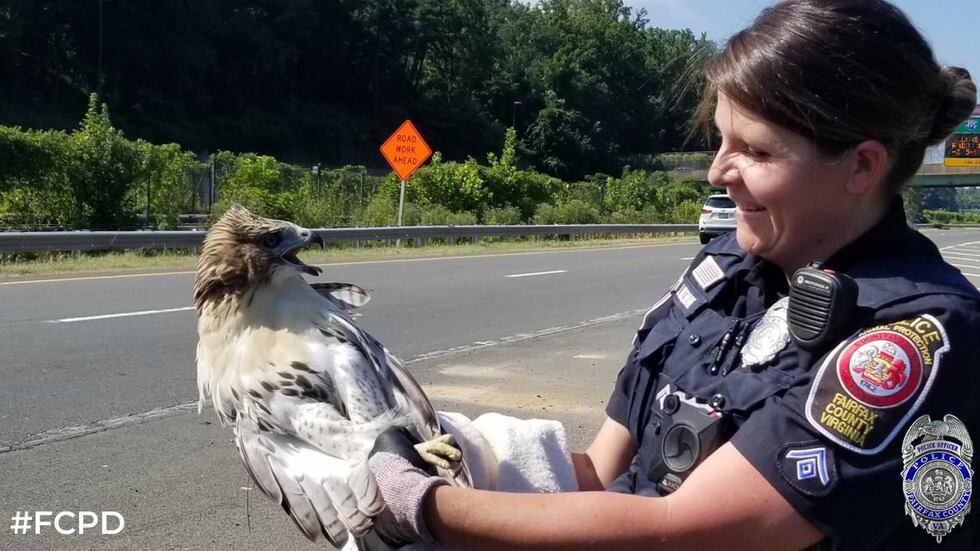 They said she was called to an area of an interstate highway after a driver realized there was a hawk in their car's grill.
McLemore helped free the hawk and had it taken to a wildlife rehabilitation center.
Copyright 2022 Gray Media Group, Inc. All rights reserved.