News4 "Hometown Tour" rolls into Ozark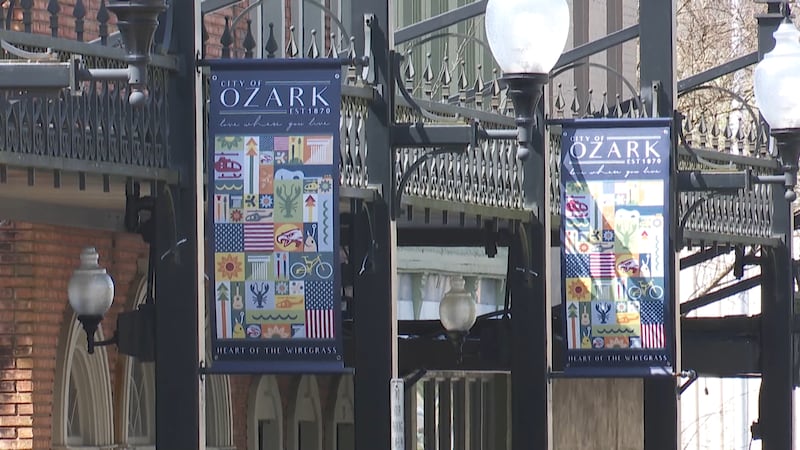 Published: Jul. 8, 2022 at 11:34 PM CDT
DOTHAN, Ala. (WTVY) - The News4 team rolled into Ozark for the second of five "Hometown Tours" on Friday.
News4 Hometown Tour Ozark
It was one of many events taking place in downtown Ozark.
Ozark police and fire spent the day holding a friendly competition collecting the most blood for Lifesouth.
Businesses were offering special promotions as part of the #hometowncheckin event.
Many came out to say hello to the News4 team, pickup some free swag or to get their weather radio programmed.
Famous Faces of Ozark
State Representative Steve Clouse: Serves the 93rd district. First elected in 1994. In addition to being chairman of the House Ways and Means General Fund Committee, he is also Vice Chairman of the Joint Contract Review Committee, and is a member of the Military Stabilization Commission.
Larry Donnell: tight end for the New York Giants.
Wilbur Jackson: first african american player to be offered a scholarship with the University of Alabama.
Meg McGuffin: Miss Alabama 2015 and Miss America 4th Runner-up.
Steve McLendon: former nose tackle/defensive end for the Pittsburg Steelers.
Byron Mitchell: former super middleweight boxing champion.
Marc Ronan: major league baseball catcher.
Naseeb Saliba: co-founder of Tutor-Saliba Corporation.
Josh Savage: former professional football player.
Copyright 2022 WTVY. All rights reserved.
Subscribe to our News 4 newsletter and receive the latest local news and weather straight to your email every morning. Get instant notifications on top stories from News 4 by downloading our mobile apps.