Man who led police on wild chase has sketchy past
He had served only a few months of a four year prison sentence and is awaiting trial on previous charges.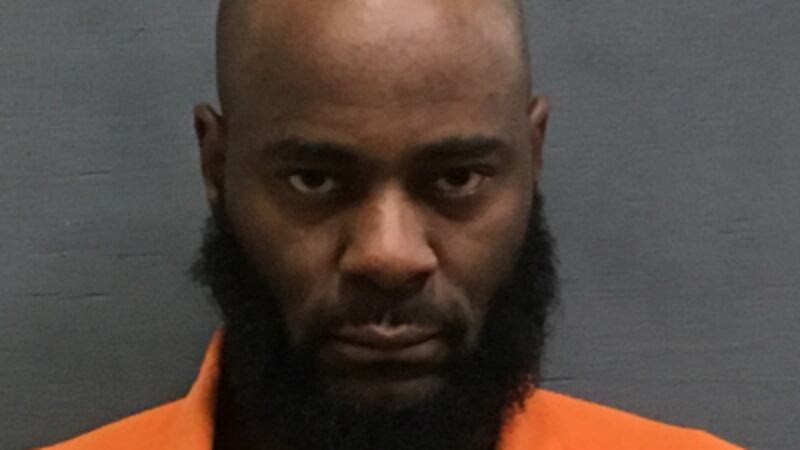 Updated: May. 25, 2021 at 10:45 AM CDT
DOTHAN, Ala. (WTVY) -Dothan police have charged a man with a history of drug pushing arrests with several new crimes after he led them on a high-speed pursuit.
City drug agents, who had received a tip, went to a Dothan hotel Tuesday to serve a search warrant on Dedrick Farold Smith's room.
Per a police statement, he spotted those officers and sped away, striking a police cruiser.
About a mile away, the chase ended when Smith's SUV rammed a car waiting for a signal to turn green at the intersection of Third Avenue and Cottonwood Road.
The driver of that vehicle suffered minor injuries.
Smith, also hurt, struck a second patrol car during the chase, per the police statement.
No officer was injured.
This is not Smith's brush with the law.
In July 2019, a Houston County judge sentenced him to four years for drug trafficking, but Smith served only a fraction of that prison term.
It is not immediately clear when he was released, though it had to be no later than January of this year. That is when he was charged with methamphetamine trafficking and marijuana possession in Houston County. He awaits trial on those charges.
Dothan Police on Tuesday charged Smith with a plethora of additional crimes that include Attempted Assault for ramming the two cars.
He is also charged with possessing synthetic and traditional marijuana, Drug Trafficking, and several other felony counts.
Smith, who has resided in the Dothan and Columbus, Georgia areas is held without bond.
Ken Curtis is an investigative and crime reporter whose media career began in 1969.
Copyright 2021 WTVY. All rights reserved.
Subscribe to our News 4 newsletter and receive the latest local news and weather straight to your email every morning. Get instant notifications on top stories from News 4 by downloading our mobile apps.