Dothan drug prevention non-profit raises awareness for "whippets"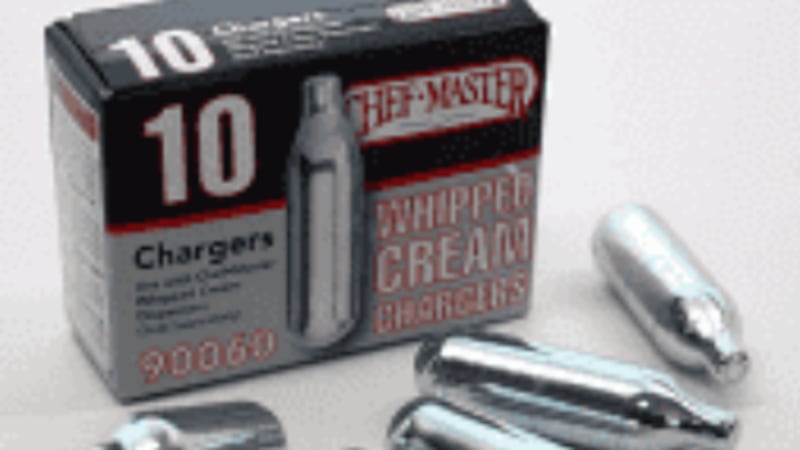 Published: Feb. 2, 2021 at 2:24 PM CST
DOTHAN, Ala. (WTVY) - The 334 Prevention Project is known for its drug- and alcohol-use prevention programs and for educating school students on the dangers.
Now, the non-profit is raising awareness for a drug-use device called a "whippet."
Whippets are a street name for a steel cartridge filled with nitrous oxide- typically used by doctors and dentists for sedation.
Teenagers in major cities have been known to use the cartridges-- along with whipped cream cans or balloons-- to get high. Signs of whippet-use include balance problems, memory loss, paranoia, and confusion.
We reached out to the Dothan Police Department to see if adolescent whippet-use cases had been investigated locally.
The department said there have not been any "recent" cases locally.
Marketing Manager Jessica Motley with the 334 Prevention Project said this is a new fad and parents are encouraged to talk to their kids about the dangers.
"This is a very new subject for us, but we try to get that information out there. And we encourage parents to stay involved, stay knowledgeable, and be open with your kids, talk to them. Generally, we find that they like to be treated like an adult, because a lot of them think they are. So we encourage you to be very open and keep that line of communication and watch out for those symptoms," Motley said.
Whippet-use could result in organ damage, seizures, comas, and even death.
For more information, click here.
Copyright 2021 WTVY. All rights reserved.