Agencies present budget requests to state lawmakers
Alabama Dept. of Corrections asks for $27M funding increase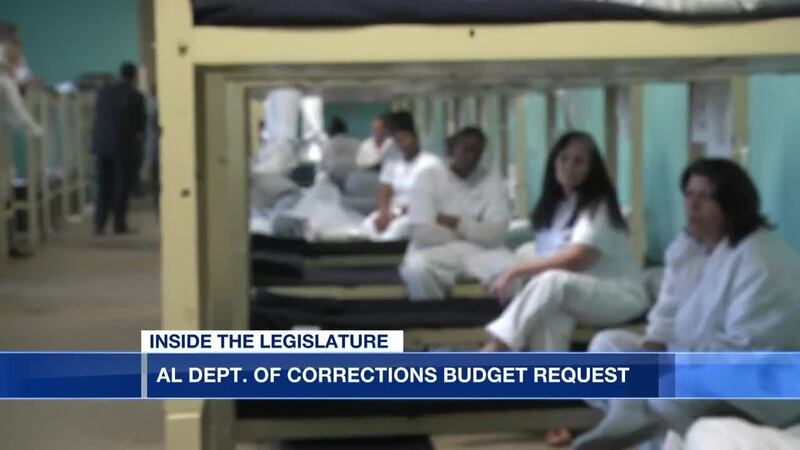 Published: Jan. 28, 2021 at 8:47 PM CST
MONTGOMERY, Ala. (WSFA) - State agencies presented their budget requests to lawmakers Wednesday.
The Alabama Law Enforcement Agency requested a total of about $19 million more dollars compared to the previous year. Nearly $7 million of that request would go toward hiring 50 state troopers.
"It's always helpful to have more," ALEA Secretary Hal Taylor said. "In the past, sometimes, you only had two or three in the county. And they were a long way away from the next wreck that was called and so it took long to get there."
Taylor said currently the agency has 507 troopers with a goal of 650 troopers.
The remainder of the budget request would go to other items including raises, support personnel costs and benefits, modernizing the driver license system.
The Alabama Department of Corrections Commissioner Jeff Dunn also presented his budget request to state lawmakers.
The ADOC Commissioner asked state lawmakers for $27 million more for the following fiscal year.
That money would pay for items including inmate health care, leased beds, court-ordered monitoring, employee benefit costs and hiring support staff.
The commissioner says one of the biggest challenges the ADOC is facing is hiring corrections officers.
"There's no doubt that COVID has dramatically impacted our ability to attract correctional professionals," Dunn said. "We're also facing some attrition issues as well.
The House general fund budget chairman said it's hard to tell right now if these requests are doable. The legislative session begins Tuesday.
Copyright 2021 WSFA 12 News. All rights reserved.