Championship celebration draws massive crowd to The Strip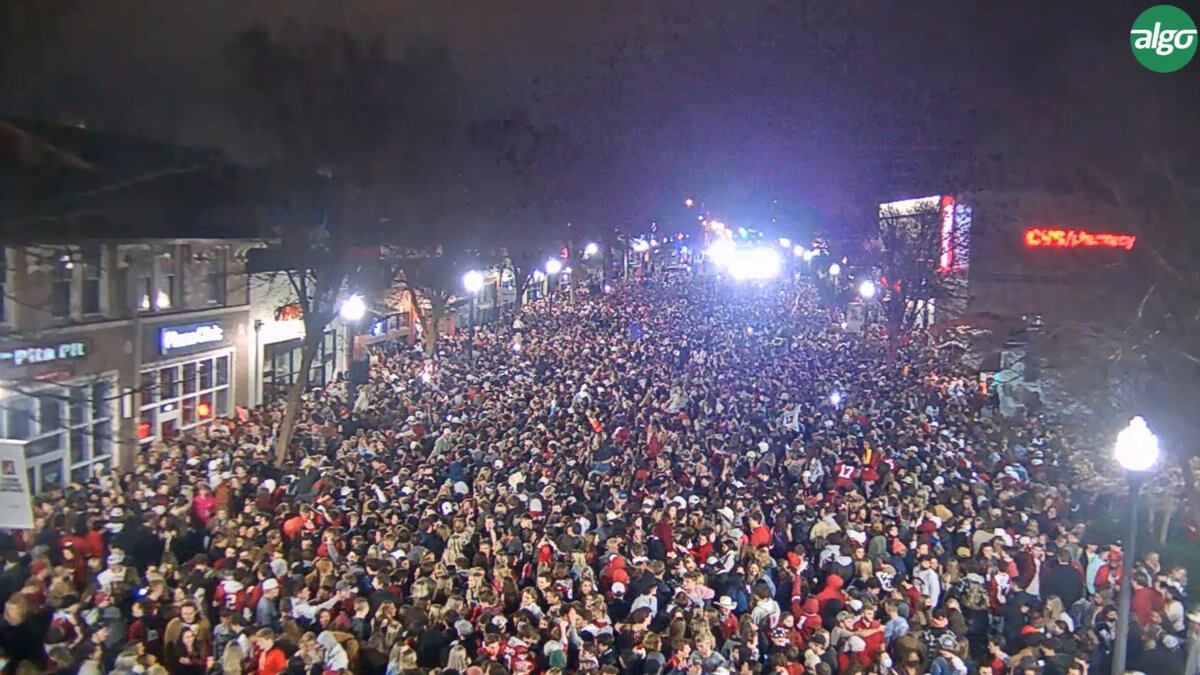 Published: Jan. 12, 2021 at 9:13 AM CST
TUSCALOOSA, Ala. (WBRC) - The celebration Monday night in Miami as Alabama wrapped up its 18th national championship spread to Tuscaloosa, where the party on The Strip continued into the early hours of the morning.
Crowds arrived Monday afternoon in preparation for the game and filled the streets just after the 52-24 final sealed the title for the Crimson Tide, despite heavy enforcement from Tuscaloosa and University of Alabama police.
The celebration was picked up by ALGO cameras and quickly spread on social media. The crowd meant big business for bars in the area but it also causes concerns over coronavirus with positive cases rising in Alabama.
Last week, Tuscaloosa Mayor Maddox wanted Alabama fans in town to cheer on the Tide while doing what's necessary to stop the spread of COVID-19.
We plan to check with authorities Tuesday morning to see if citations were issued last night to those not following guidelines.
Myron L. Pope, Vice President for Student Life, released the following statement Monday prior to the game:
Dear students, We are very proud of our football program as it prepares to play in the National Championship this evening. Our players and coaches have remained dedicated to the process and have overcome many adversities with class and passion. Our students have also demonstrated a high level of dedication and perseverance during this unprecedented time. As you prepare to return to campus, it is important to remain focused on doing your part to keep our community safe. Whether cheering on the team live in Miami, in Tuscaloosa or elsewhere, please remember: Wear your mask. Avoid parties or any large gatherings and stay 6 feet away from others. Make smart decisions before, during and after the game. Any unlawful behavior and/or violations of our health and safety protocols will result in disciplinary action. Be a good neighbor and respect the impact your actions may have on those around you. As a reminder, no in-person events are permitted for any student organizations during the first two weeks of the semester. At UA, we are fortunate to have many successes to celebrate, and we expect our students to do so responsibly and safely. Please set the example with safety, passion and class.
Copyright 2021 WBRC. All rights reserved.
Original Story: https://www.wbrc.com/2021/01/12/championship-celebration-draws-hundreds-strip-tuscaloosa/