What makes a good offer when buying a home in a hot market?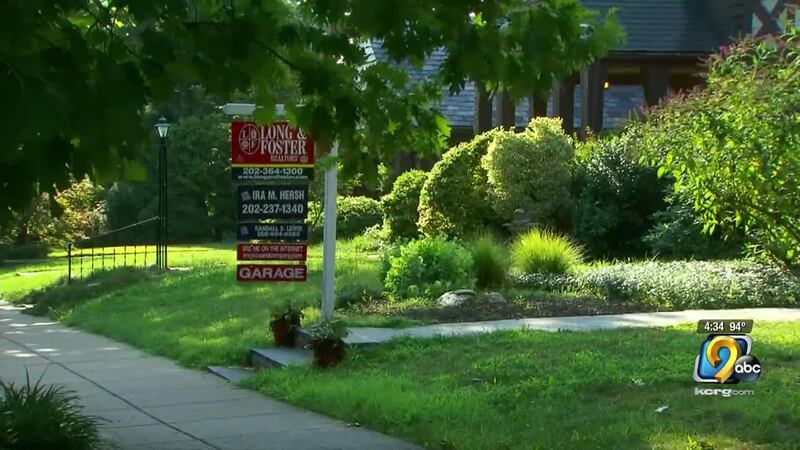 Published: Nov. 16, 2020 at 12:07 PM CST
BIRMINGHAM, Ala. (WBRC) - We're continuing to take a look at the housing market and why many homes are selling fast.
If you're in the market for a home, you're not alone. It's about as competitive as ever right now thanks to low interest rates.
John and Taylor Massey have been house hunting for a few months and are finding out just how competitive it is.
"Every house we've looked at, they've been selling pretty quick…pretty much we look at it, it's gone not too long thereafter," John said.
Local real estate broker David Emory with RE/Max Southern Homes says buyers need to have all their finances in order first to help them stand out in the offer process. Your decision to make an offer can't really wait in this market because the home may not be available the next day.
"If it comes up on the market and you've got a good agent working with you that knows it's coming up, gets you in there in the first few minutes it's on the market, you've got to be ready to make an offer," Emory said.
So what makes you stand out in the offer process? A lot of homes are selling at the listing price or above. Emory says you need to be somewhat creative. He's also seeing a trend of people making offers sight unseen.
"When they hear about it coming on the market, they go ahead and write an offer and submit it to the seller for consideration," Emory said.
Emory says there are obviously some contingencies where at some point allow the buyer to look at the property, but he says going ahead and writing an offer gets them in line beforehand. In some cases, he's seen sellers stop the process and make the deal if the offer is that good.
Emory says buyers are also making some concessions just to get in neighborhoods they want to live in.
"Everybody has a wish list and you kind of have to really prioritize the couple of things that would keep you from buying the house and the couple of things that you could live without," Emory said.
Emory is also seeing a trend of people carrying a home inspector with them when they see homes for the first time. The inspector does a mini inspection then Emory says if there are no major issues, you can make your offer non-contingent on a home inspection.
"If you go in with no contingency, your financing is on order or you're paying cash for a property, it puts you up there at the top when the sellers considering those six, eight, or 10 offers," Emory added.
Buyers are also choosing not to have inspections at all. And that can lead to big problems. A buyer recently called home inspector Zack Ervin about it. Ervin is the CEO of SmartMove Inspection.
"It was just a laundry list of problems - foundation issues, electrical issues, plumbing issues and unfortunately they were in this position where they needed the house. There wasn't anything on the market," Ervin said.
Ervin says that cost them big time.
"Now they're going to be thousands - tens of thousands - worth of damage that they're going to have to pay for themselves. All that could have been headed off with a home inspection," Ervin said.
Ervin says the buyers mentality was they needed to have the best offer so they don't lose the house, and that's something you need to take into consideration when putting together that offer.
Copyright 2020 WBRC. All rights reserved.
Original Story: https://www.wbrc.com/2020/11/09/your-side-what-makes-good-offer-when-buying-home-hot-market/